Compare Subaru Against The Competition
Competition?  What Competition?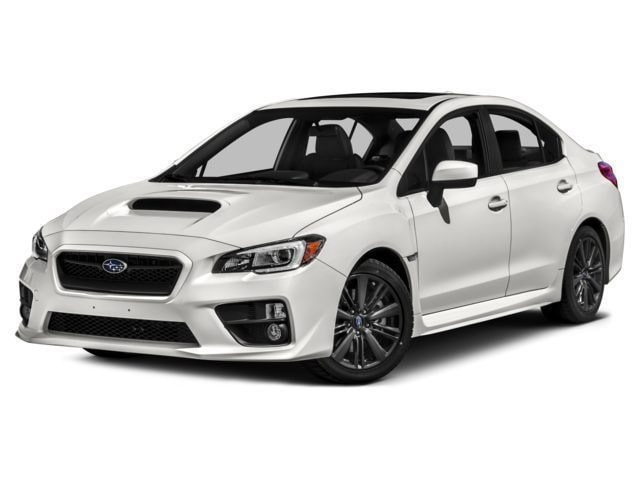 Compare Subaru Forester to RAV4 and CR-V 
The all-new 2019 Forester, built on Subaru's Global Platform, is packed with Subaru's state of the art technology, impressive performance, and safety features. A crossover SUV, the Subaru Forester competes with the Honda CR-V and the Toyota RAV4. While all three offer many amenities, the Subaru Forester includes more standard features for the price. The Forester is the perfect vehicle for outdoor excursions and daily commutes, complimenting any lifestyle.
Compare Subaru Outback to Jeep Grand Cherokee 
The Subaru Outback is an excellent choice for a functional, yet elegant, sport utility vehicle. Offering plenty of space, fuel economy, and AWD, the Subaru Outback transitions easily from weekday to weekend. While the Jeep Grand Cherokee and the Subaru Outback are both respectable vehicles in the sport utility class, the sporty Outback is a leader when it comes to safety features. 
Compare Subaru Legacy to Mazda 6 Vs Ford Fusion Vs Honda Accord
Affordable and fuel efficient, the stylish Subaru Legacy is a viable option for many consumers. The Legacy, a mid-size sedan, goes head to head with the Mazda 6, Honda Accord, and Ford Fusion. The Subaru Legacy, equipped with AWD, offers durability to its drivers with award-winning technology and standard safety features. The Legacy comfortably accommodates a family, yet is compact enough to navigate urban areas. 
Compare Subaru Impreza to Mazda 3 
The Subaru Impreza offers all of the performance and safety features that one expects from a Subaru, but in a compact car. With AWD, the Impreza is well-suited for rugged terrain and all weather conditions. Compared to the Mazda 3, the Impreza offers more standard features for the price. Easy to maneuver, the Subaru Impreza is ready for any road trip, rural or urban.
Compare Subaru Crosstrek to Subaru Outback
It may be difficult to choose a Subaru that fits your lifestyle. The Subaru Crosstrek and Subaru Outback both offer excellent driver visibility, fuel economy, and symmetrical AWD. The Outback is larger and offers more cargo space. Due to its small size and affordability, the Crosstrek appeals to urban drivers. With its advanced safety features and versatility, the Crosstrek packs a lot of functionality into a small package, great for every day travel.
Compare Subaru WRX to Honda Civic 
The affordable Subaru WRX, a compact sedan, boasts impressive performance and safety amenities, delivering a fun and exciting driving experience. The Subaru WRX and the Honda Civic are similar vehicles, but when it comes to advanced features, the Subaru WRX outperforms the Honda Civic. Sporty and functional, the Subaru WRX is perfect for daily commutes and outdoor excursions.




Direction from Following Cities 
---