We Compare Subaru Impreza Vs Mazda 3
The price of the Subaru Impreza starts at $19,095 while the Mazda 3 base price is a bit higher at $23,600. Both vehicles seat five passengers and come equipped with infotainment systems. The Impreza and Mazda 3 have Bluetooth and audio connectivity, air conditioning, and keyless entry. There is optional driver assistance and safety technology which includes features like automatic braking and lane departure warning. The Impreza and Mazda 3 have similar turning radiuses and are able to maneuver easily around corners and in and out of tight areas. Both vehicles carry a 3 year, 36,0000-mile warranty. 
What are some differences between the Impreza and the Mazda 3?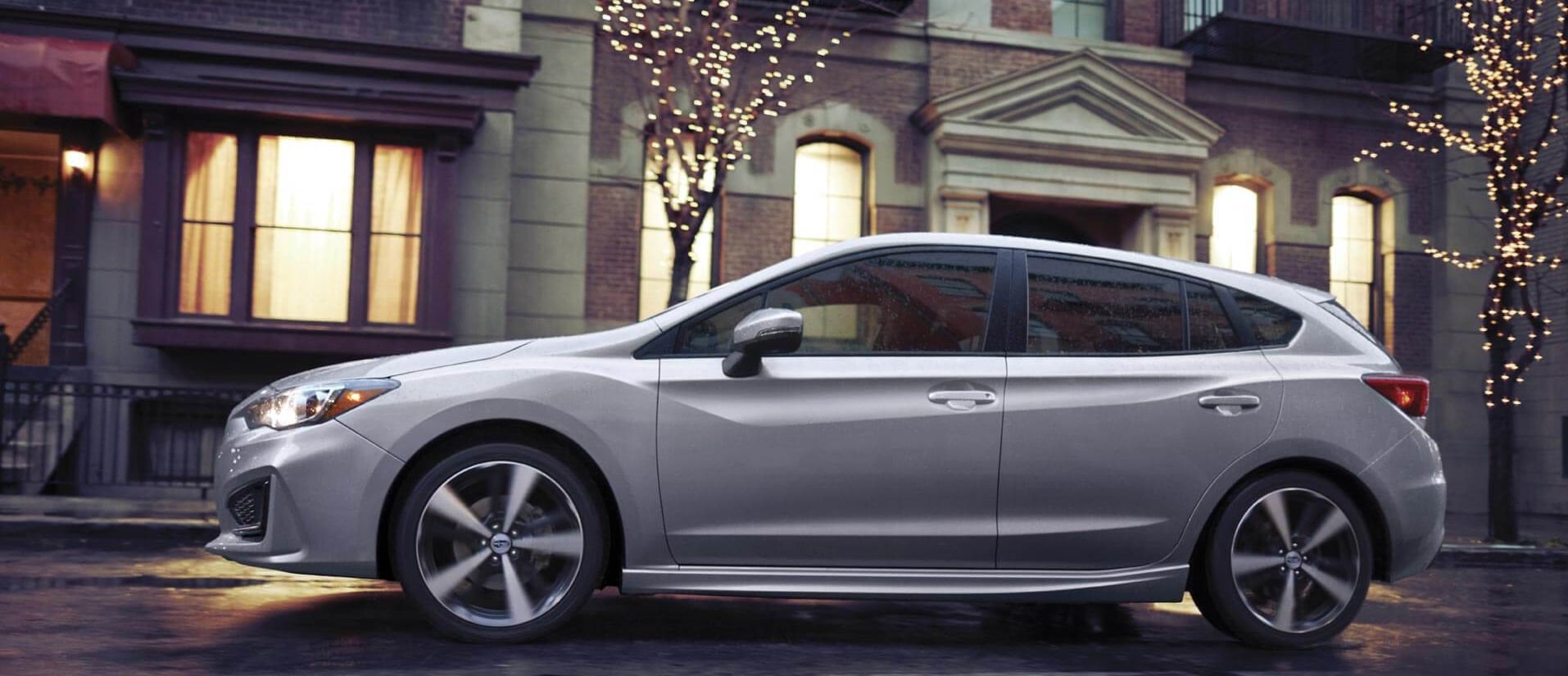 The Impreza offers more overall passenger volume of 100.9 cubic feet while the Mazda 3 falls short with 92.7 cubic feet. More room, more comfort.
The fuel capacity of the Impreza is 13.2 gallons compared to the 12.7 gallons in the Mazda 3.
The Impreza gets 24 mpg city and 32 mpg highway. The Mazda gets 26 mpg city 35 mpg highway. Both cars are fuel efficient whether driving on urban or rural roads.
The Subaru Impreza and Mazda 3 both provide plenty of cargo space for all of your extras. The Impreza has a bit more cargo space with 20.8 cubic feet, versus the Mazda 3, which has 20.1 cubic feet. 
The Mazda 3 delivers a bit more power with a 6-speed automatic transmission and a 2.5 Liter 4 cylinder engine providing 186 hp. The Subaru Impreza has a 5-speed manual transmission with a 2 Liter 4 cylinder engine with 152 hp.
The Impreza comes standard with Symmetrical All-Wheel Drive for superior traction, grip, and control on all types of roads. The Mazda 3 comes standard with FWD, and AWD will cost you extra. Thanks to Symmetrical AWD, the Subaru Impreza handles better than the Mazda 3 in rugged terrain and all weather conditions.
SUBARU STARLINK™ Multimedia technology with Bluetooth, voice-activated controls, Apple CarPlay™, and Android™ Auto is standard on all Subaru Impreza models. The Mazda 3 offers similar capabilities, but it will cost you more.
The Subaru Impreza is named a Top Safety Pick Plus, and The Mazda 3 has been named a Top Safety Pick by the Insurance Institute for Highway Safety.
The Subaru Impreza is slightly taller and wider than the Mazda 3. Because the cabin is more spacious, there is more passenger head and legroom. The Subaru also offers better driver visibility.
Subaru's superior EyeSight® Driver Assist technology can brake automatically, monitor traffic, or correct your steering during lane drifting. EyeSight® is available as an upgrade on the Impreza.
Still undecided between the Subaru Impreza and Mazda 3? Why not schedule a test drive of the Impreza at Rafferty Subaru?