The 2022 Subaru Love Promise Customer and Community Commitment Award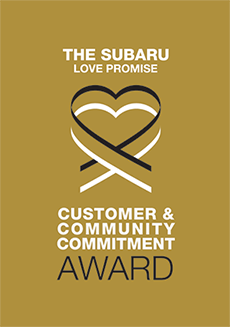 We've been nationally recognized for our dedication to our customers, our community, and the Subaru Love Promise.
We're honored to receive the 2022 Subaru Love Promise Customer and Community Commitment Award. This award nationally recognizes elite Subaru retailers who provide an exceptional customer experience at every interaction with Subaru. These retailers have also demonstrated an outstanding commitment to supporting passions and causes in their local communities in important areas such as the environment, community, health, education, and pets.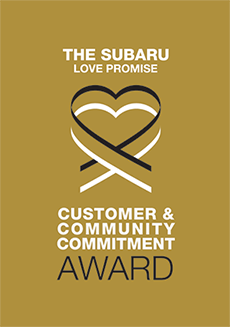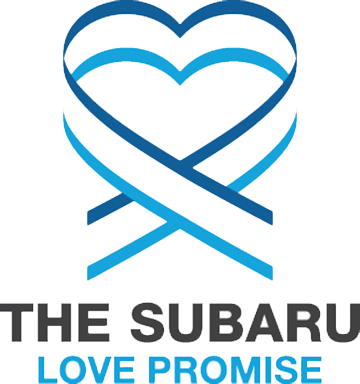 What is the Subaru Love Promise?
Subaru and our retailers believe in making the world a better place and the Subaru Love Promise is our vision of respecting all people. This is our commitment to show love and respect to our customers and to work to make a positive impact in the world.
How is Rafferty Subaru dedicated locally to the Love Promise?
Our Love Promise can be seen in various partnerships with local charities and non-profits. We're grateful for the opportunity, not only to be a part of our community, but to serve it as well.
Andrew Hicks, Jr. Foundation , Greenhouse Project
Love Promise Stories from Rafferty Subaru
Subaru and Rafferty Subaru believe in making a positive impact on the communities in which we live and work. We uphold that belief through our Love Promise Community Commitment. Every month, we select inspiring stories from customers and partners from around our area who strive to support our collective commitment and feature them here
Rafferty Subaru and Leukemia & Lymphoma Deliver Comfort to The Cancer Center of Paoli Hospital - Jennifer C
On July 12, 2022 Rafferty Subaru and the Leukemia & Lymphoma Society Eastern PA-DE Region had the pleasure of delivering blankets and craft kits to patients at The Cancer Center of Paoli Hospital as part of the Subaru Loves to Care program. Customers at Rafferty Subaru also showed their support by sharing messages of hope with the patients. Thank you, Rafferty Subaru, for bringing comfort and support to patients at The Cancer Center of Paoli Hospital

---
Happy Tail for Thor! - Caitlin J
Thor's new family said "I just wanted to send a picture of Thor who we adopted from you on 9/1/20. He was the Subaru Pet of the Week, so we thought it was fitting that we take a shot of him sporting his Subaru bandana we scored this weekend at an event in Chestnut Hill. Thor has been the best boy. His manners and leash skills have improved so much. He is known as the best behaved dog in the neighborhood! We are so happy that we were able to adopt such a wonderful dog from PAC."!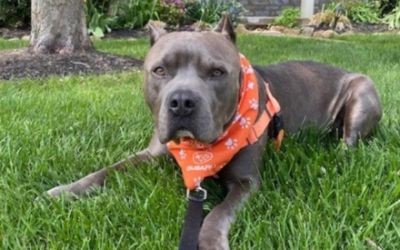 ---
A record-setting 24 pet adoptions - Justina C. - Justina C
The successful partnership between Rafferty Subaru and Providence Animal Center (PAC) continues in 2022! In April of this year, Rafferty Subaru hosted a pet adoption event at their dealership on a Saturday. PAC brought dogs and cats of all ages (including puppies and kittens) from their shelter in Media to be adopted on the spot. To help seal the deal, Rafferty Subaru generously sponsored half of all pet adoption fees. Rafferty Subaru has hosted pet adoption events for PAC many times, but this event resulted in a record 24 pets going home with their new fur-ever families! As a no-kill shelter, Providence Animal Center's goal is to find good families for orphaned pets. PAC came into the day with the hopes of finding fur-ever homes for twenty pets; a great turnout resulted in new homes for 24 cats and dogs! With another successful event, PAC is well on their way toward their goal of finding homes for 4,000 animals this year. For years, Providence Animal Center and Rafferty Subaru have had a great working relationship. In addition to donating a vehicle for PAC's Human Officer to use to rescue animals around Delaware County, pet adoption events at Rafferty Subaru have resulted in over one hundred pets finding new homes. With Rafferty Subaru's support, PAC continues to offer low cost vet care and low cost behavior services to DelCo residents. Thanks to Rafferty Subaru for their continued support!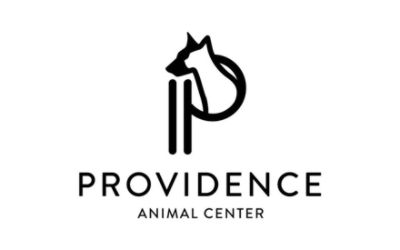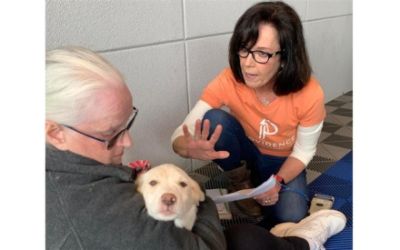 ---
Subaru Makes 12th Annual Toy Store Possible - Karen H
The Andrew L. Hicks, Jr. Foundation has been hosting a Toy Store for 500 Chester children every December for the past 12 years. Rafferty Subaru's tremendous gift to the Foundation has enabled us to continue this long-standing tradition and even expand it in 2021 to include a Day of Festivities for the children and their families. The elementary school age children are invited based on their families' needs, as identified by their school social workers. The children arrive at the grand Toy Store with eyes wide open and eagerly enter to participate in various activities such as Cookies and Hot Chocolate with Mrs. Clause, photos with Santa, Christmas Story Readings, Arts and Crafts, Letters to Santa, Christmas Card Making, a Coat Give Away, a Bicycle Raffle with over 75 new bicycles, live Christmas music, a 360 degree photo booth and more. No one leave the Toy Store without a bag full of new, wrapped Christmas toys that have been chosen specifically for that child. This event is a great blessing to many families who are struggling with challenges such as unemployment, a family health crisis, housing insecurity, and a host of other issues. Subaru's generosity allows the Foundation, along with 250 volunteers to prepare for the Toy Store, and to gather almost 4,000 gifts for the event. We are so thankful for the partner we have in Rafferty Subaru and look forward to a great relationship for years to come!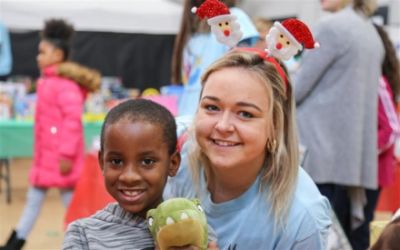 ---
French Fry saves two lives - Justina C
Providence Animal Center (PAC) is proud to partner with Rafferty Subaru for ongoing sponsored fee adoption events. At our most recent event, on Oct. 2, during Subaru's Love Pets initiative, an adorable little dog named French Fry was adopted by a woman and her grandson. French Fry was saved by PAC from Philadelphia's overcrowded shelter, and arrived at PAC for a second chance at life, after being discarded by her previous family. Doreen had spent 40 years without a dog - it took her that long to heal from the heartbreak of the loss of her previous dog, Rascal. After her husband and daughter both passed away within years of each other, Doreen, left to care for her daughter's son, was seeking fulfilment in her life, and healing from so much pain. French Fry was just that. It was love at first sight for Doreen and her grandson, who were first in line at the Rafferty Subaru adoption event. French Fry quickly made herself at home - on her mom's chest - and is a constant companion for both Doreen and her grandson.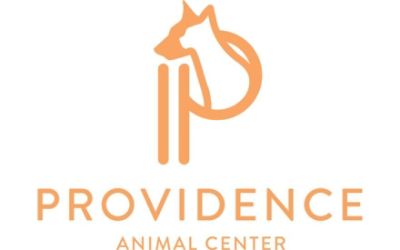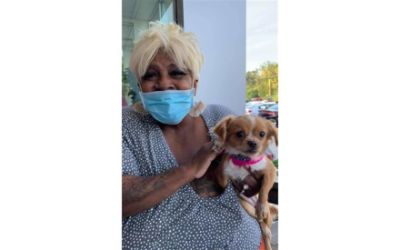 ---
Rafferty Subaru & Andrew L. Hicks, Jr. Foundation - Karen H
The Andrew L. Hicks, Jr. Foundation (ALHjr.org) is so thankful for the generous $25,000 donation as a result of the 2020 Subaru Share the Love Event. The mission of the Andrew L. Hicks, Jr. Foundation is to share the love of Christ by connecting two economically and culturally diverse communities (West Chester and Chester, PA) empowering their youth through mentorship and leadership, and building dynamic futures. Programming begins for Chester youth at 2nd grade with Open Events such as fall carnivals, Christmas Toy Stores, Learn-To-Skate, Tennis Clinics, and Summer Camp; with hundreds of volunteers coming from Chester County high schools! Chester 4th – 6th graders are matched up with Henderson HS students for three years of social mentoring. Next, Chester 7th graders move into the RISE Teen Leadership Development Program and then onto the Launch college and career preparatory program for 9th-12th graders. The Foundation serves over 2,500 students per year and graduated its first 5 Chester students from Launch in 2021. All 5 are going to college in the fall! Rafferty Subaru's contribution supports every level of our programming and greatly encourages our staff.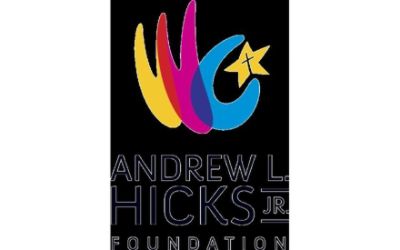 ---
Holiday Partnership! - JOHN C
In 2018 we launched the Greenhouse Project in Chester seeking long term transformation of individuals, families and communities. Our simple approach is to live side by side with the people struggling in order to create a lasting impact. We seek help to break cycles of addiction, abuse and poverty while rebuilding families. But we cannot do this alone, we needed real partners to step to the plate. The Rafferty Family has been there since the beginning to help offer advice and support. Recently in November of 2020, Rafferty Subaru patterned by donating blankets for our Thanksgiving Food outreach. Not only were we able to help families with food, but help those in need with warm blankets. We are so blessed by Rafferty Subaru and their family's values, in seeking to help those struggling in local communities. Can't wait to share all the stories of transformation. Thank you for partnering with us!
---
19 adoptions - including Beauty - despite COVID-19 - Justina C
Every year, Providence Animal Center (PAC), based in Media, PA, hosts adoption events at Rafferty Subaru in Newtown Square, PA. Every year, pet lovers stop by the showroom to meet furry friends. But 2020 proved to be different. How could we have a successful event in a pandemic? Where there's a will, there's a way! Adoptions were pre-booked and no walk-ups were allowed. Masks were required along with 6-foot distancing. Half of the event took place outside, in a covered, heated area. Both the indoor and outdoor locations for the event had a select number of people allowed at any given time. Not only were we able to host a successful adoption event on Oct. 17, we hosted the MOST successful adoption event in PAC-Rafferty event history: in three hours, 19 pets found forever homes, including a 6-month-old puppy named Beauty who was often overlooked in the shelter. A month later, we received the most wonderful happy 'tail' from Beauty's new mom, Jacqueline, who told PAC: "My little "Beauty" was adopted from the Rafferty Subaru Adoption Event. I changed her name to Dottie. She is just wonderful, my best friend, my sweet little baby. Thank you guys at Providence for all the wonderful care you give to all animals." Enclosed, find pictures of Beauty on her adoption day and happy with her forever mom, enjoying daily adventures.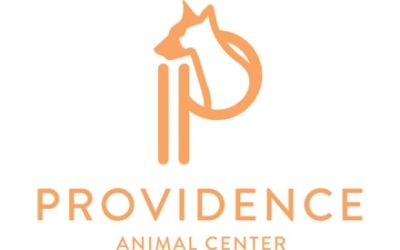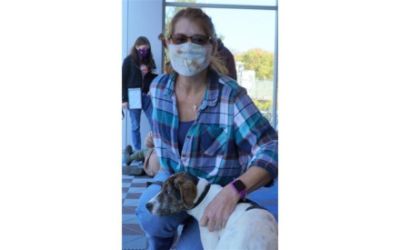 ---
Rafferty Subaru Caring for the Local Community - Agnes B
As the president of the local Highland Park Kirklyn Association we are always looking for businesses to partner with us to help our neighbors in needs. In November Rafferty Subaru has worked with our group to get coats to children in need. Rafferty also donated books for the children which uplifted the children to own their own story books. In December Rafferty Subaru employees created a toy drive where children who were then treated to a brunch with Santa. Each child received the toy of their choice plus a warm meal, games and face painting. As a neighborhood civic group donors are so important and Rafferty Subaru is one business we can count on. Bob Rafferty. Kevin and Bobby Rafferty are always ready to help out those in need. In addition to these events for children, Rafferty has helped our group reach out to homeless veterans by donating items to fill backpacks with items such as shampoo, tissues and other personal items.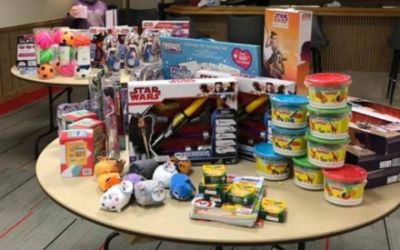 ---
Rafferty Subaru Loves to Care (7/8/19) - Kyrsten K
On July 8th the LLS Eastern Pennsylvania Chapter and Rafferty Subaru had the pleasure of delivering 80 blankets and 50 arts & craft kits to Paoli Hospital as part of the Subaru Loves To Care program. These comforting gifts were accompanied by personalized messages of hope written by the customers and staff of Rafferty Subaru. This incredible act of generosity was warmly received by the Paoli Hospital staff who were thrilled to distribute these comforting gifts to their patients. Many thanks to everyone at Rafferty Subaru and Paoli Hospital not only for a memorable day, but for supporting LLS's mission to cure blood cancers and improve the quality of life of patients and their families.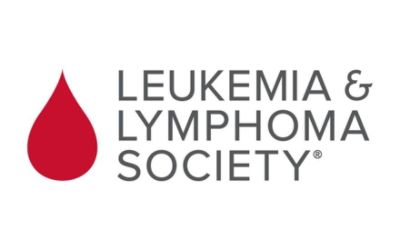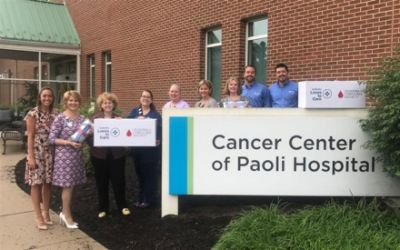 ---