What is comparable to the 2021 Subaru Crosstrek?
The Crosstrek is often categorized as a crossover SUV, so if you're in the market for one, you've likely scrolled through lists that include the Honda HR-V, Jeep Renegade, Nissan Kicks, Chevrolet Trax, and the Fiat 500X.  But one model that's particularly comparable to the
2021 Subaru Crosstrek
is the 2021 Mazda CX-30. If you're wondering how they stack up against each other, read on.
Which is safer, the 2021 Subaru Crosstrek vs Mazda CX-30?
The good news is, both models have earned a five star rating from the National Highway Traffic Safety Administration (NHTSA), and the Insurance Institute for Highway Safety awarded the Mazda CX-30 a Top Safety Pick, while the
2021 Subaru Crosstrek
earned the more impressive Top Safety Pick Plus status. The Crosstrek offers reasonably priced driver-assistance features, and unlike many competitors, they are available on the base model.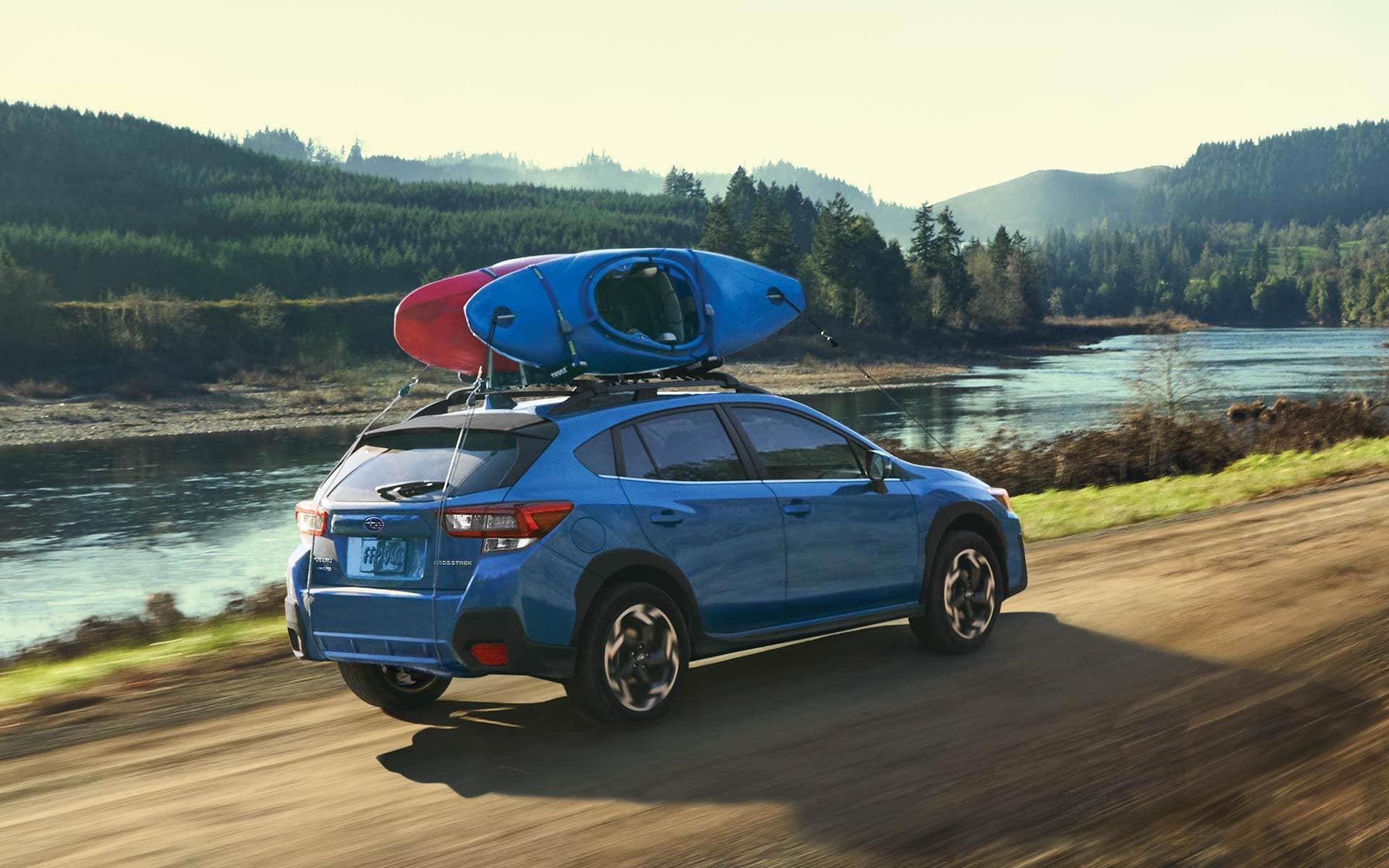 Which is bigger, the 2021 Subaru Crosstrek vs Mazda CX-30?
The
2021 Subaru Crosstrek
boasts cargo space in the range of 20.8 cubic feet with the seats up, or 55.3 cubic feet with the seats folded down. The Crosstrek measures 63.6 inches tall, 175.8 inches long, and 71 inches wide. The Mazda CX-30, meanwhile, offers 20.2 cubic feet of cargo space with the seats up, or 45.2 cubic feet with the seats down, and it measures 61.7 inches tall, 173 inches in length, and 70.7 inches wide. In addition, the Crosstrek offers 8.7 inches of ground clearance, while the CX-30 has only 8.0 inches. And while the CX-30's cabin is generally acknowledged to be among the finest in its class, a more constricting rear seat makes legroom a challenge for those six feet or taller, so the Crosstrek just edges out the CX-30 in the size department.
How many miles will a 2021 Subaru Crosstrek last?
This is always the million dollar question, and with the release of each year's model - packed with the latest bells and whistles - it becomes trickier to predict. However, by way of car care, both models come with a nearly industry standard bumper-to-bumper warranty for three years or 36,000 miles, with powertrain coverage for five years or 60,000 miles. And for what it's worth, lists of longest-lasting cars tend to more often include Subaru models than Mazda. With proper vehicle maintenance, the
2021 Subaru Crosstrek
is capable of going 200,000 miles and beyond. 
Which is better, the 2021 Subaru Crosstrek vs Mazda CX-30?
This, of course, depends on the driver's priorities and needs, but here are some key points of comparison to consider.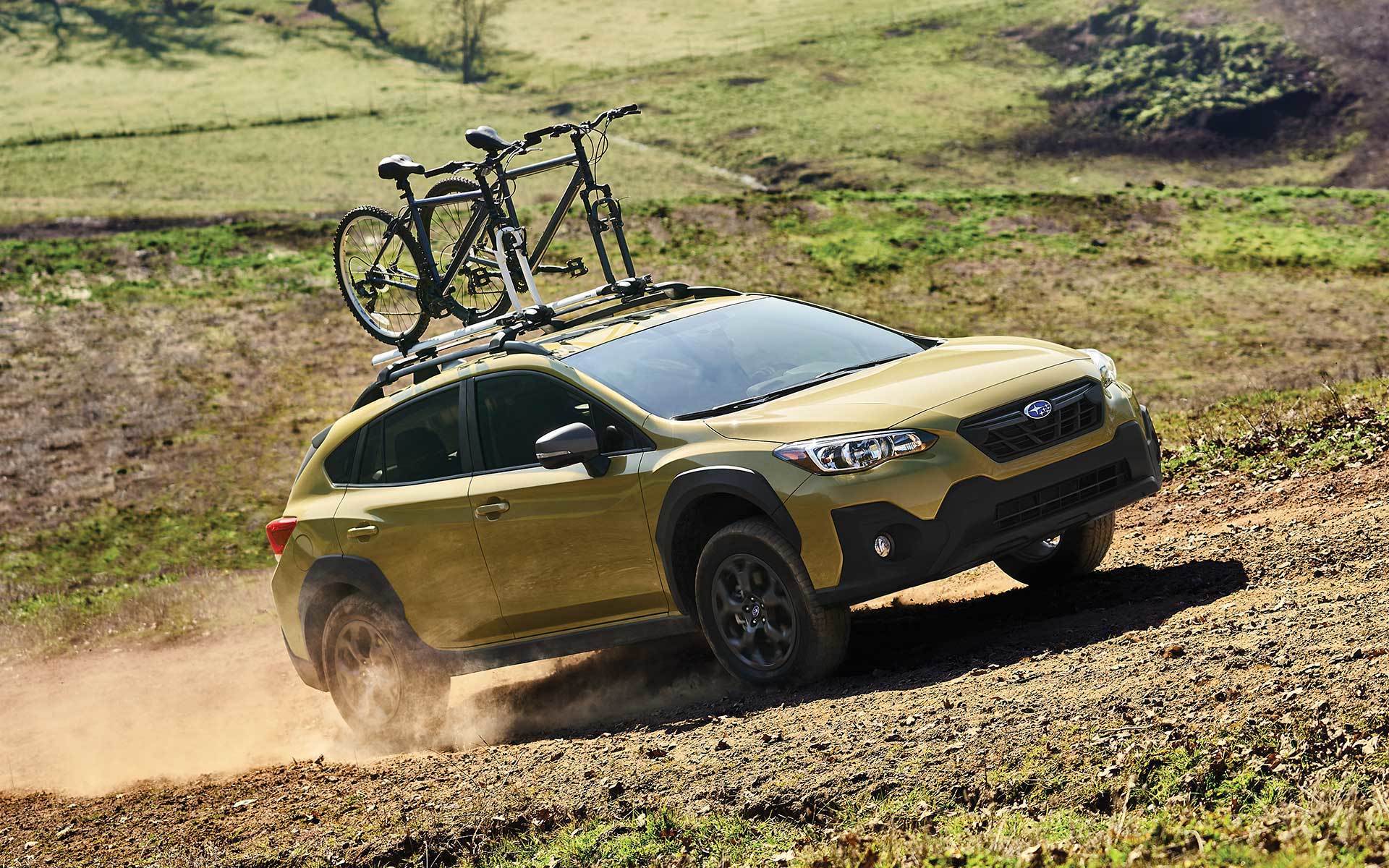 Engine: The 2021 Mazda CX-30 comes with a 2.5 liter, naturally aspirated four cylinder engine, standard, producing 186 horsepower and 186 lb.-ft of torque. The standard 2021 Subaru Crosstrek comes with a 2.0 liter engine (152 horsepower) - the same flat-4 engine that's in the larger Subaru Forester - but if you're willing to upgrade to the Sport or Limited models, you can get a 2.5 liter engine too, which results in 30 more horsepower and 176 lb.-ft of torque. Crosstrek comes with all wheel drive (AWD) standard, while the CX-30 offers AWD in every trim for an additional $1,400.
Fuel economy: The 2021 Subaru Crosstrek gets 27/34 city/highway for a combined 29 miles per gallon; the Mazda CX-30 scores 25/33 city/highway for a combined 28 mpg (all wheel drive drops that to 26 mpg).
Price: The 2021 Mazda CX-30 base model costs $21,900 (Select Package, $23,900; Preferred Package, $26,300; Premium Package, $28,550); the 2021 Subaru Crosstrek's base price is $23,295 (Crosstrek Premium with 6 speed manual, $24,345; Crosstrek Premium with continuously variable transmission, $26,695; Crosstrek Sport, $27,545; Crosstrek Limited, $29,045). However, in terms of resale, Crosstrek is the winner, with past models ranking among the highest in its segment.
Interior: The CX-30's stylish, luxurious cabin draws great reviewers, while the Crosstrek's larger, rugged interior is very much in keeping with Subaru's "function over form" reputation.