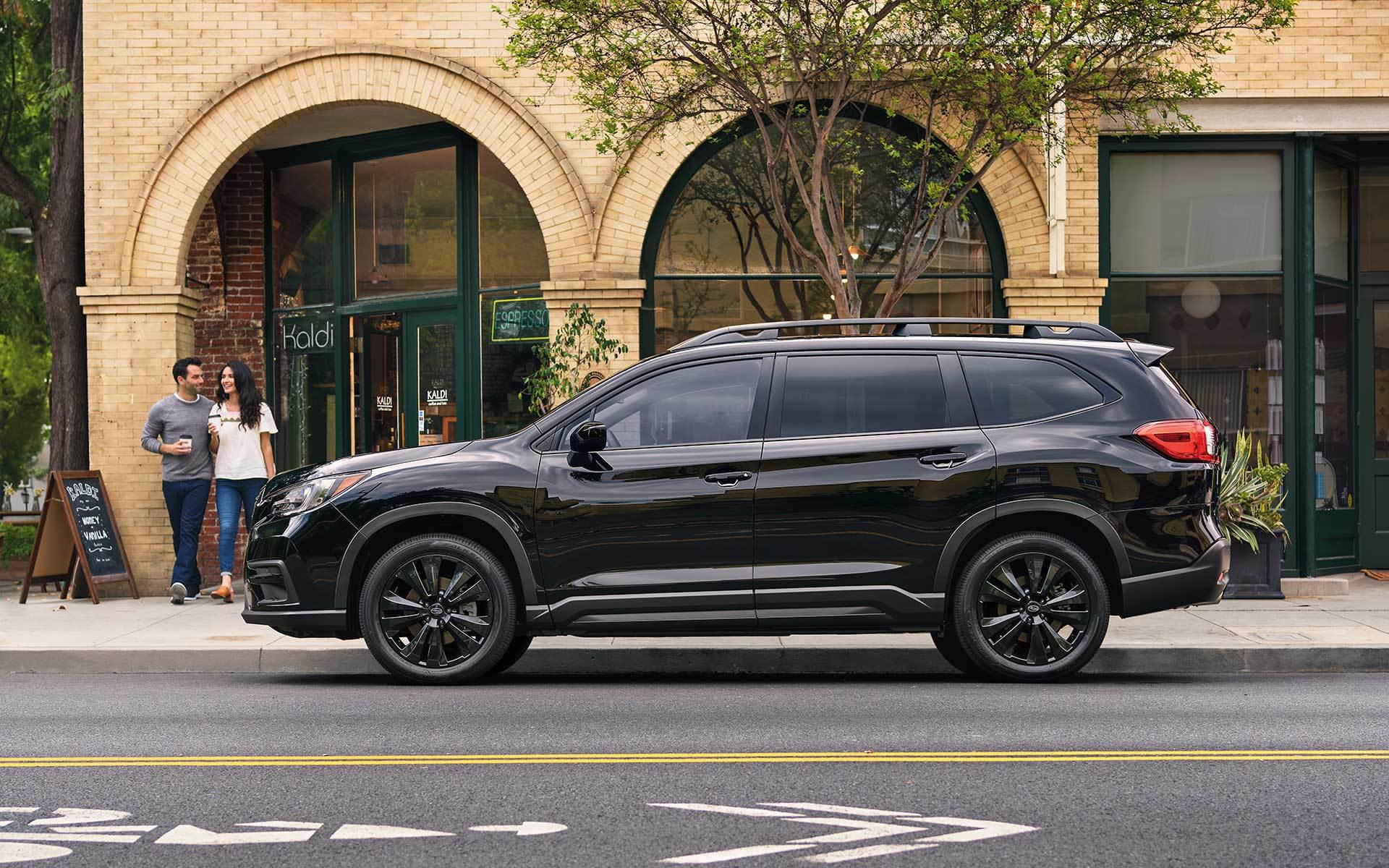 What Makes a Great Vehicle for Tailgating
With the football season upon us, loyal fans are gearing up to get back to their beloved spot on the tailgating scene. The ideal
tailgating vehicle
requires significant cargo space and accessories. You also want to be driving a vehicle that can navigate crowded roads and parking lots, which are a virtual guarantee en route to a football game. Finding a balance between storage, drivability, and useful accessories ensures that you, your passengers, and your game day setup get to the football stadium safely and easily.
What do you Need for Tailgating?
If you are serious about your football
tailgating vehicle
, chances are you will be transporting enough food and drinks to serve an army, a large flat-screen TV, and enough seating to accommodate fellow fans. With this built-in cargo requirement, it's good to find a vehicle that has significant storage space behind the second row of seating, since you'll likely have some friends riding along with you. The added capability of luggage racks and tow hitches can also be a game-changer when it comes to transporting tailgating supplies.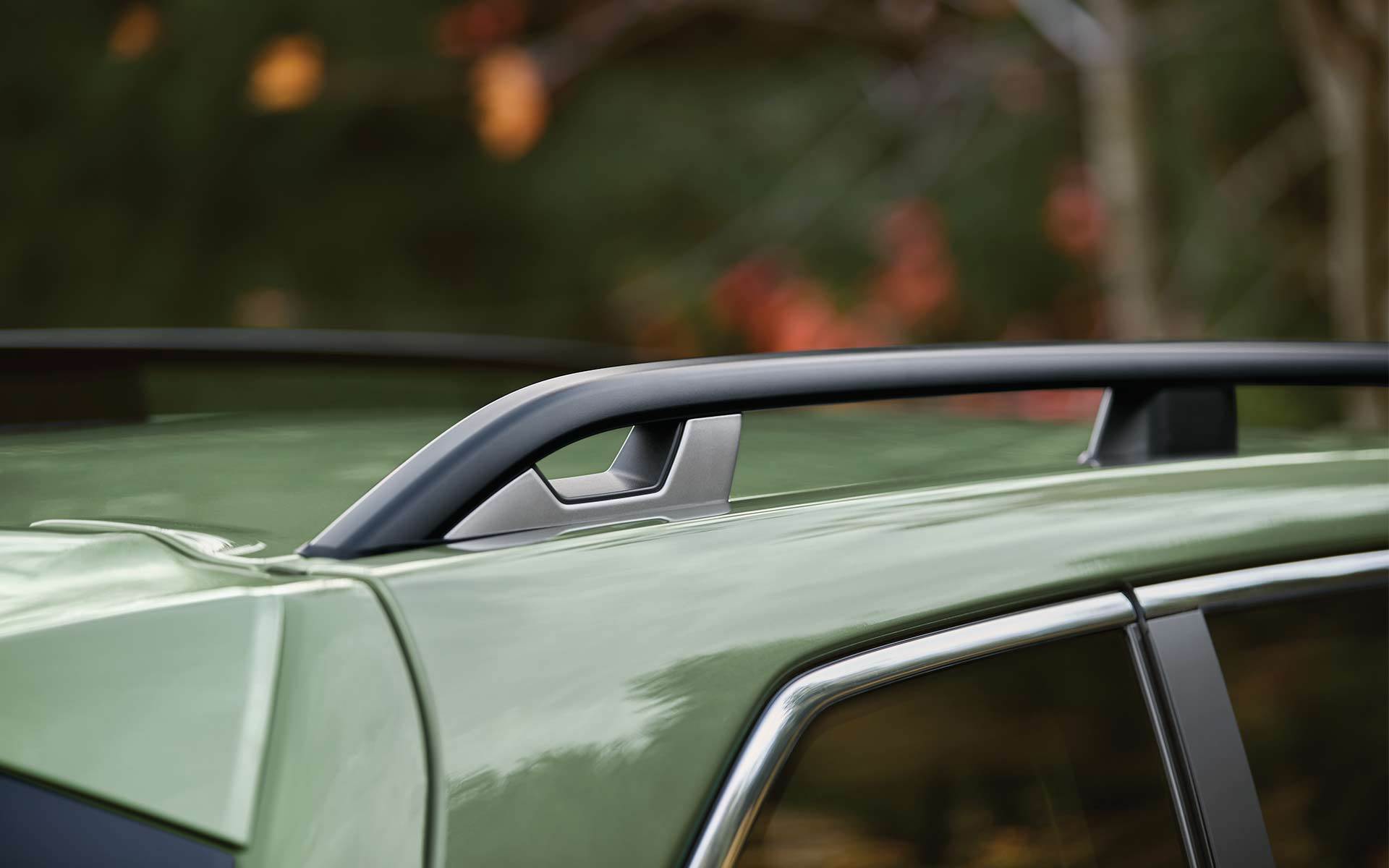 It makes a world of difference to have a comfortable interior and flexible climate control in your
tailgating vehicle
to keep you and your friends happy on the ride to and from the football stadium, whether it's late summer or early winter. It also helps to have an interior that's easy to clean. Packing food for a whole crew and serving it out of the car can easily result in a mess. Leather and vinyl interiors are easy to clean quickly and do not stain as easily as cloth or carpet.
What kind of Cargo Space do Subarus have?
Subaru's heaviest hitters in terms of cargo are the
Forester
,
Outback
, and
Ascent
. Here is a breakdown of their cargo volume capacities:
Subaru Forester: depending on the trim level, between 69.2 to 74.3 cubic feet with rear seats down, and 28.9 to 31.1 cubic feet with rear seats up.
Subaru Outback: 75.7 cubic feet with rear seats down, and 32.5 cubic feet with rear seats up.
Subaru Ascent: 86.5 cubic feet with both back rows of seats down, 47.5 with just the third row down, and 17.8 with both rows of rear seats up.
If you are looking to tow additional supplies in your tailgating vehicle, Subaru vehicles are up to the task. The
Forester
can tow up to 1,500 lbs., the Outback between 2,700 and 3,500 lbs., and the
Ascent
between 2,000 to 5,000 lbs., depending on the trim level.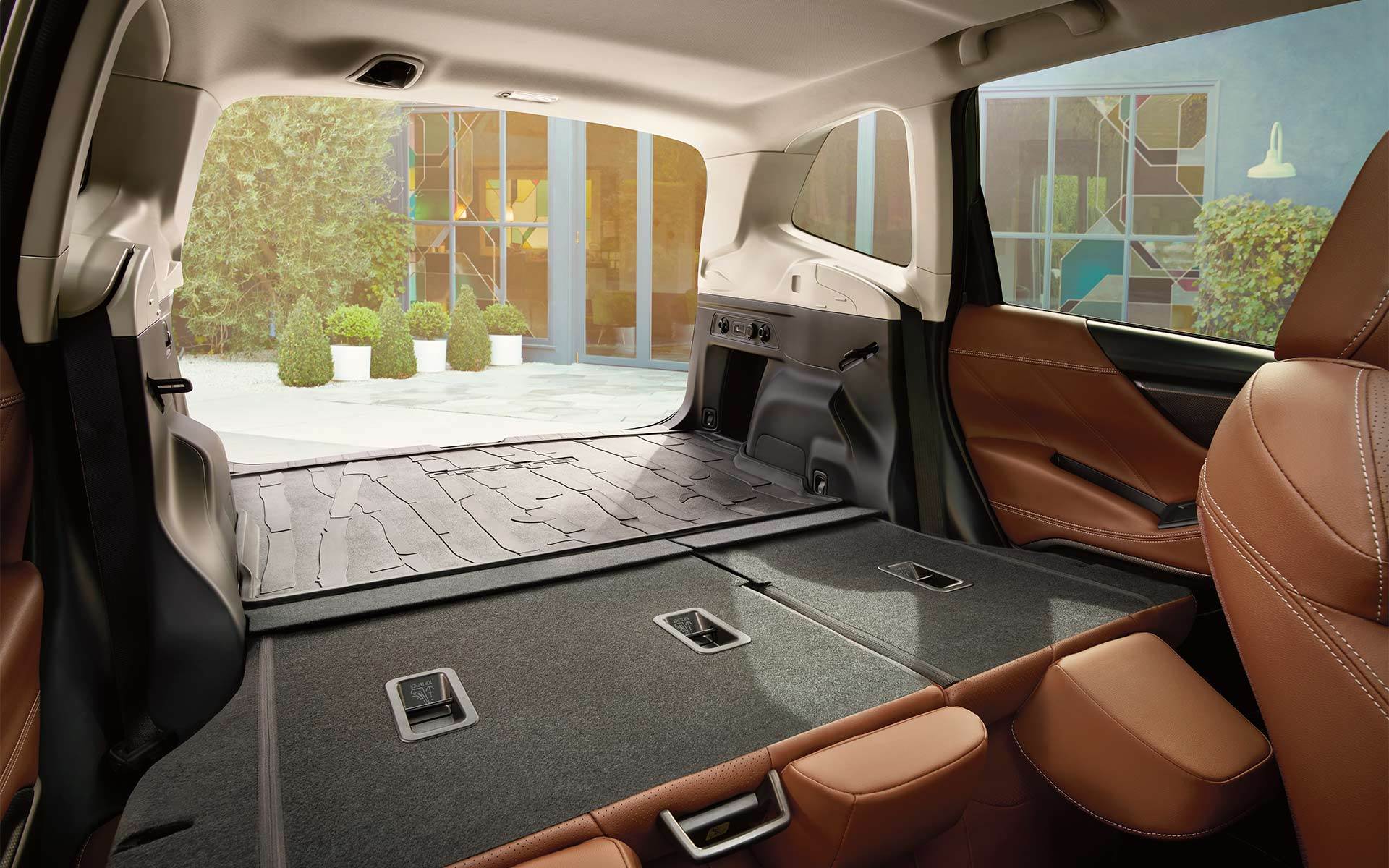 What Vehicle Accessories will Enhance your Tailgate?
Some Subaru features and accessories can take your
tailgating vehicle
to the next level and make your life a whole lot easier. Keyless and hands-free access to the rear gate saves you a lot of trouble when your hands are full. Rear A/C vents are also a nice feature to keep your food and passengers cool on the way to the football stadium. A good entertainment system is a huge plus for the transit and the tailgate itself. Subaru's Starlink Multimedia system can keep devices connected, and conveniently controlled remotely over bluetooth.
The safety features on your
tailgating vehicle
work wonders when navigating heavy traffic and tight parking spaces at a football stadium. Rear cameras, blind-spot monitoring, and lane-keep assist come in handy when you find the right tailgating spot, especially if you're towing supplies with you. These features and more are included in Subaru's EyeSight Driver Assist Technology, which can prevent you from bumping into your tailgating neighbors!
Why a Smaller Vehicle is Better for Tailgating than a Truck or a Van
When you're looking for the right
tailgating vehicle
, bigger is not always better. As mentioned, you are guaranteed to encounter heavy traffic and parking lots packed with other tailgating fans, so the size and limited motion of a larger vehicle does not always justify the higher cargo and towing capacity. A bulky vehicle with a large turning radius can make some tailgating spots difficult to get into. Given that almost all Subaru models come standard with all-wheel drive and enough ground clearance to hop over most curbs, they can be a more flexible choice to get you into the tailgate endzone.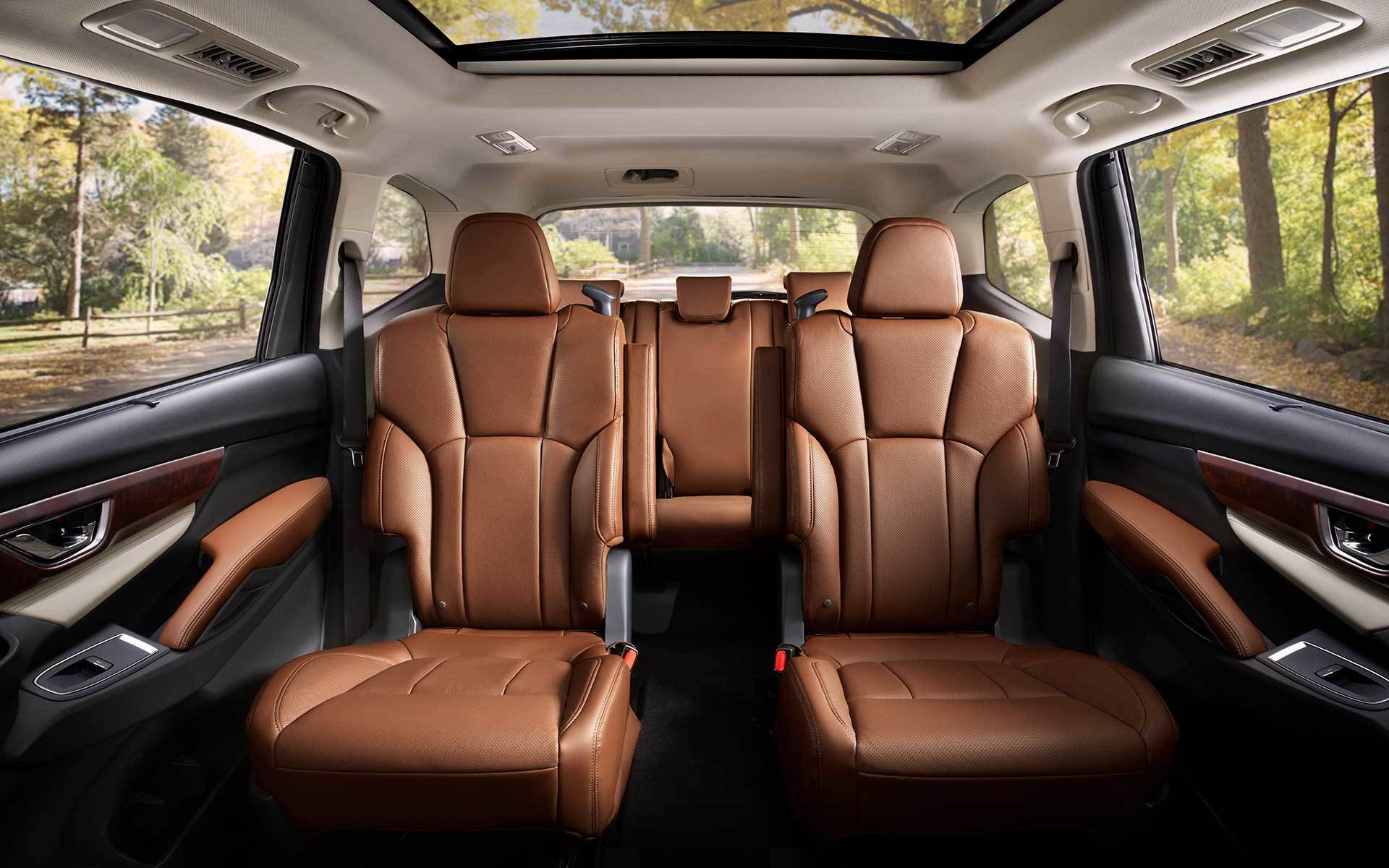 Which Subarus Make the Best Tailgate Vehicles?
The
Subaru Outback
,
Forester
, and
Ascent
make great tailgating vehicles. They all have plenty of cargo room, towing capacity, and come standard with luggage racks. They are also available with leather interiors and safety features that make executing the event and the cleanup a breeze. In fact, the
Subaru Outback
2.i Limited was a Runner Up in Capital One Auto Navigator's list of best tailgating vehicles, which compared features of over 400 different vehicles.
If you are scouting out a
tailgating vehicle
for this football season, look no further than Rafferty Subaru.
Contact us
, or come in today to view our inventory of tailgate-ready Subaru vehicles!