Is the 2019 Subaru Outback a Good Car?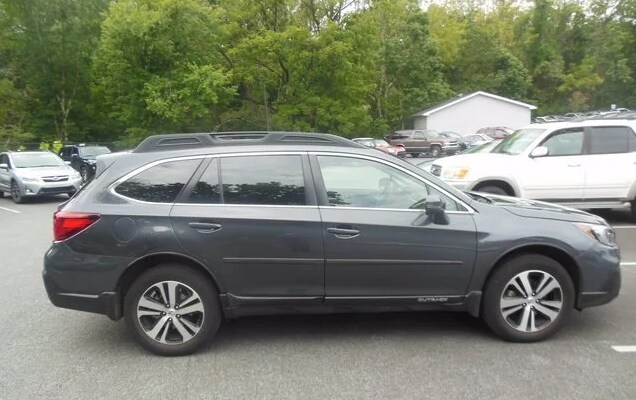 The 2019 Subaru Outback is among the highest rated in the wagon class, and has received genuinely positive customer feedback on safety, comfort, and user friendly tech features. The
2019 Subaru Outback
comes at an affordable price and is a great choice for fuel economy and capability. 
All models of the 2019 Subaru Outback come with a balanced and efficient Subaru Boxer engine as well as symmetrical all-wheel drive, featuring X-mode with hill descent control. The efficient Lineartronic CVT, with manual mode paddle shifters, helps 2019 Outbacks achieve up to 32 highway MPG. While the Outback is an appropriate choice for daily commuting, its 17-inch alloy wheels, 8.7 inches of ground clearance, and the ability to tow up to 2,700 lbs makes it a great choice for adventure as well. 
Subaru Starlink Multimedia comes with all models of the 2019 Subaru Outback, standard with Apple CarPlay, Android Auto, and bluetooth capability.  Consumer reviews highlight the user-friendliness of these tech features and the integration of safety features alongside them. With a crystal clear rear-vision camera and Standard Eyesight Driver Assist Technology, a used 2019 Subaru Outback offers a safe and comfortable ride.
How Many Miles will a Subaru Outback Last?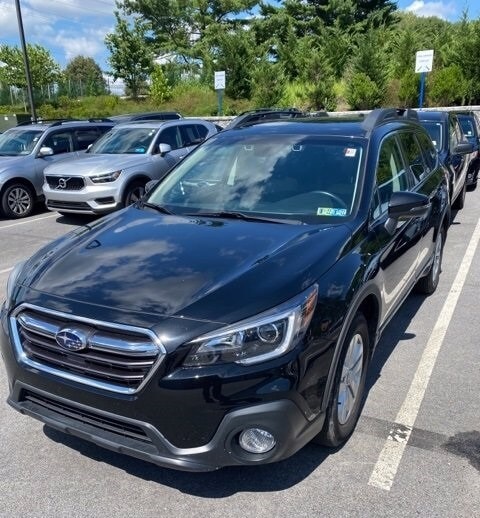 The Subaru Outback on average can last between 250,000 and 300,000 miles.  This gives an estimated lifespan of 16-20 years for the
2019 Subaru Outback
, assuming 15,000 annual mileage and proper care.  Fast, aggressive driving and neglected regular maintenance can decrease this projected lifespan.  However, responsible drivers who practice regular maintenance may surpass 300,000 miles. 
Do Subaru Outbacks Hold their Value?
Subaru has received accolades from Kelley Blue Book and ALG for having the best resale values in the automotive industry.  The Outback is no exception, receiving KBB's award for Best Resale Value in 2020 for the 2021 model.  On average, a Subaru Outback will depreciate around 40% in 5 years, with a resale value around $21,000. The 2019 Subaru Outback in particular has seen a resale value of 59% at 36 months, and 45.2% at 60 months.
Is the 2019 Outback Reliable?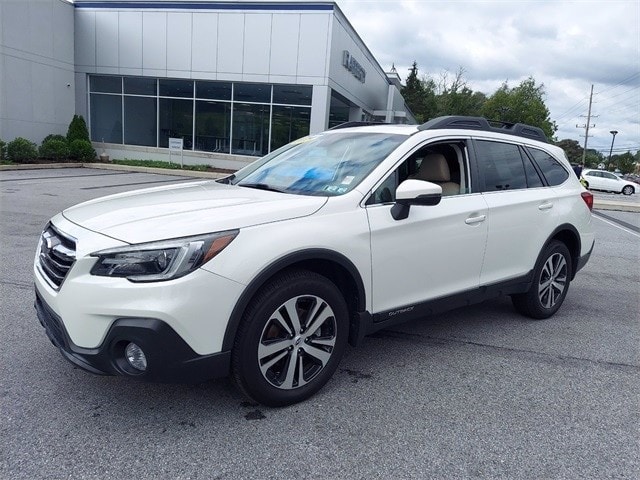 Whether running errands, taking a road trip, or an off-road adventure, the
2019 Subaru Outback
is built to take you where you want to go.  The Outback offers a comfortable interior and plenty of cargo room.  All-wheel drive and the Subaru Boxer engine are standard with many Subaru vehicles.  This combination provides the power and stability to handle different terrains and weather conditions, while remaining fuel efficient.  Standard Eyesight Driver Assist includes features such as adaptive cruise control, lane keep assist, sway warning, and pre-collision warning.  With extra eyes on the road and a foot on the break if needed, the 2019 Subaru Outback is designed to keep passengers safe.
Even in base models, 2019 Subaru Outback owners enjoy a soft and textured interior.  The Base and Premium models include cloth upholstered seats, while Limited and Touring models are leather upholstered.  All models include 60/40-split flat-folding rear seats to accommodate extra storage.  With the seats up, cargo space is 35.5 cubic feet, and 73.3 cubic feet with rear seats folded down.