After a long winter and spring, camping is probably the first thing on your mind if you are like most Subaru owners. But it's important to have the right camping accessories to make your next adventure a success. Read on to discover more about the best camping accessories to turn your
Subaru SUV
into the ultimate camping machine.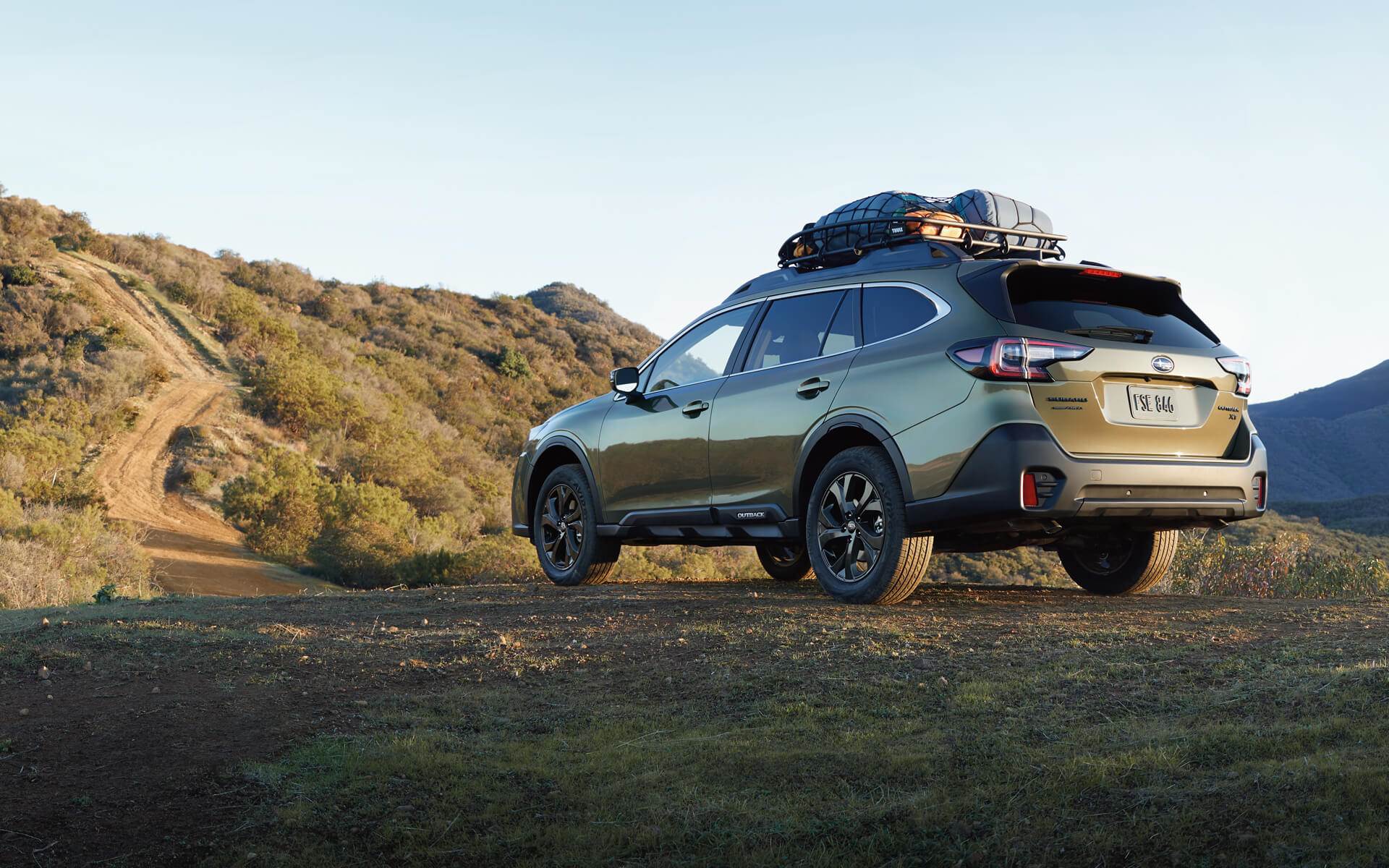 What Are Some Good Vehicle Accessories for Camping?
Whether you prefer sleeping under the stars or a more luxurious version of camping, there are tons of camping accessories to choose from for your
Subaru SUV
. SUV tents like the Explorer 2 SUV and Minivan Tent or the Rightline Gear SUV Tent convert the back of your Subaru into the perfect resting zone. For storage, roof-top boxes are standard but consider putting your bikes on the roof with a Roof-top Bike Rack. Another cool storage solution is the Rightline Gear Car Back Carrier which is like a giant fanny pack for your Subaru! Keep reading as we delve into more innovative camping accessories for your Subaru.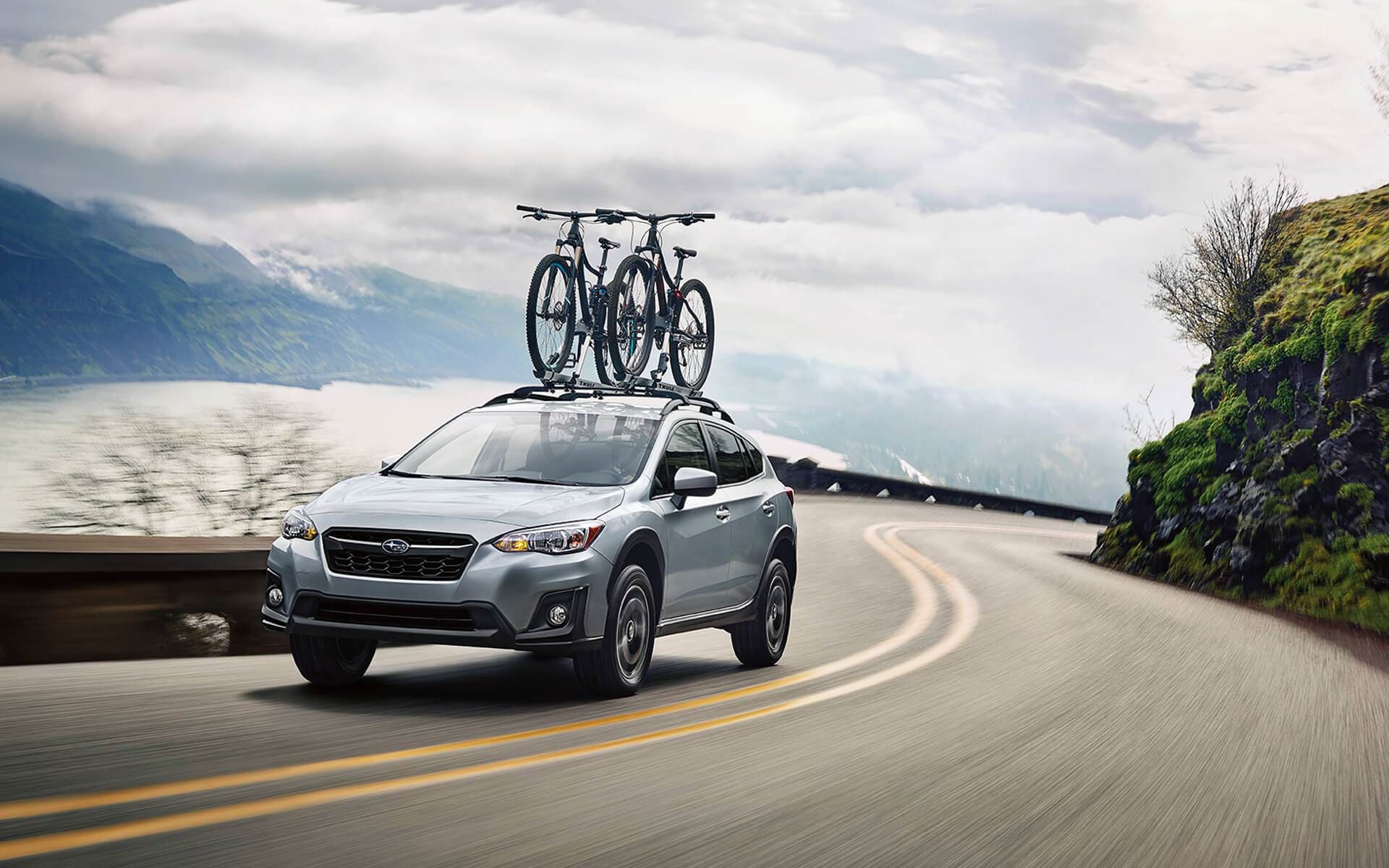 ?
What is a Nestbox camper?
A Nestbox camper, if you haven't heard of one, is something to get excited about. It's an all-in-one system which contains your most needed camping accessories in a neat, compact box that fits into the back of your Subaru SUV. Egoe, the maker of the Nestbox, has models specifically made for your
Forester
or
Outback
, which contain a stove, sink, water source, fridge, and bed system. Another option for an all-in-one system is a Camping Box by Ququq. With their ability to put all of the critical camping accessories for your Subaru SUV into a single well-designed unit, we wouldn't be surprised if these camping modules become your new best friend.
What's the Best Roof Rack for Camping Gear?
Roof racks are the tried and true storage workhorse of camping accessories. You may remember your parents wrestling to attach a roof rack to the family vehicle when you were a child, and roof racks are just as practical today as they were back then. However, now they are lighter and easier to maneuver. Subaru offers Thule carrier and rack products for its SUVs. There are also roof racks from Curt, Yakima, Rhino, and Front Runner that will help you organize your gear and make more room for passengers in your
Subaru SUV
.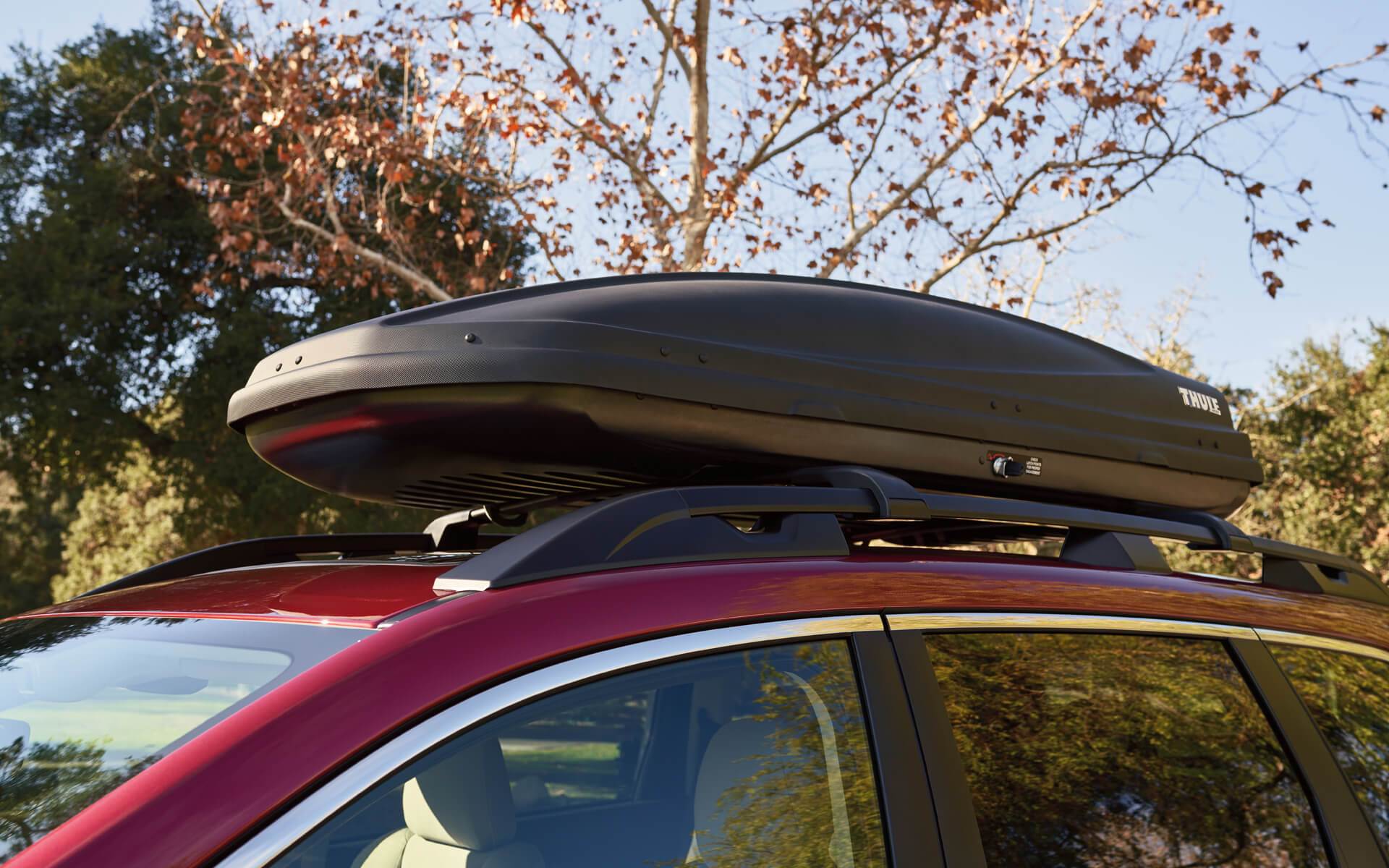 ?
Are In-Car Refrigerators Useful for Camping Trips?
It's day two of your camping adventure, and the ice in your cooler has melted and you've eaten as much peanut butter and dehydrated food as you can stomach. That's when you ask yourself if you should kick it up a notch and add an in-car refrigerator to your list of camping accessories for your Subaru SUV. Fortunately, there are many lightweight, durable, and efficient 12-volt refrigerators that fit into the outlet of your
Forester
,
Outback
, or
Crosstrek
. So go ahead and take the plunge. An in-car refrigerator is a camping accessory that will change your life!
Are Roof-top Tents Safe to Use for SUVs?
A roof-top tent for your
Subaru SUV
is a camping accessory that offers great flexibility, because your destination may not have a flat, dry, safe space to put a traditional tent. The Tepui Baja Series, the Roofnest Sparrow, and the iKamper Skycamp are highly rated roof-top tents that fit safely on top of your Subaru SUV. Though not inexpensive, roof-top tents are great camping accessories that will get you a great night's sleep so you can hit the trails refreshed and ready for action.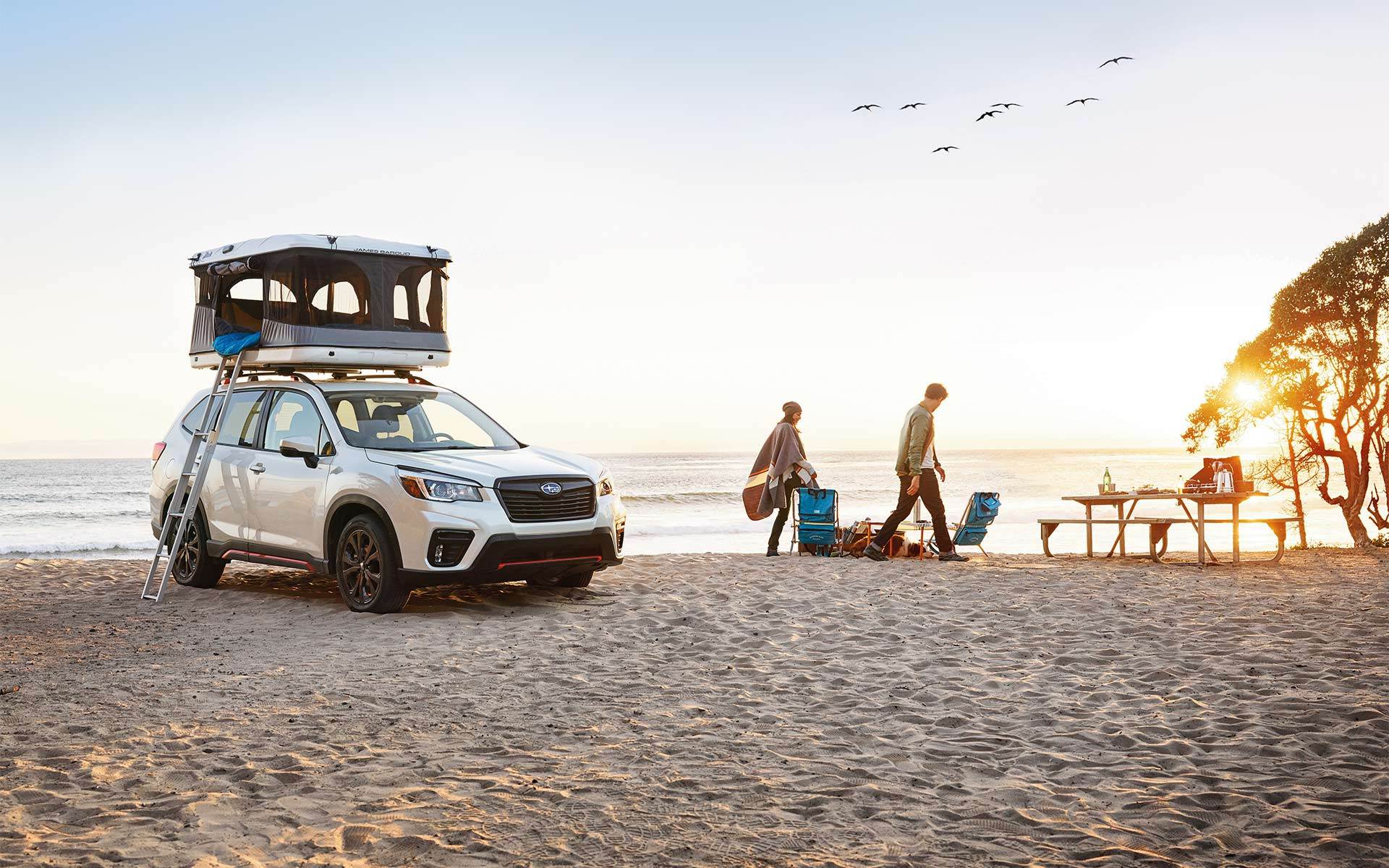 Do Subaru SUVs have Cargo Space for Camping Gear?
Subaru SUVs
are designed specifically for outdoor enthusiasts, so they have plenty of cargo space and camping accessories to make your life easier. For example, the Subaru Outback offers 32.5 cubic feet of cargo space, and Forester has over 36 cubic feet of cargo space! For additional cargo space, the Thule Kayak Carrier or Paddle Board Carriers can be fitted with a trailer hitch to pull more gear and off-road vehicles.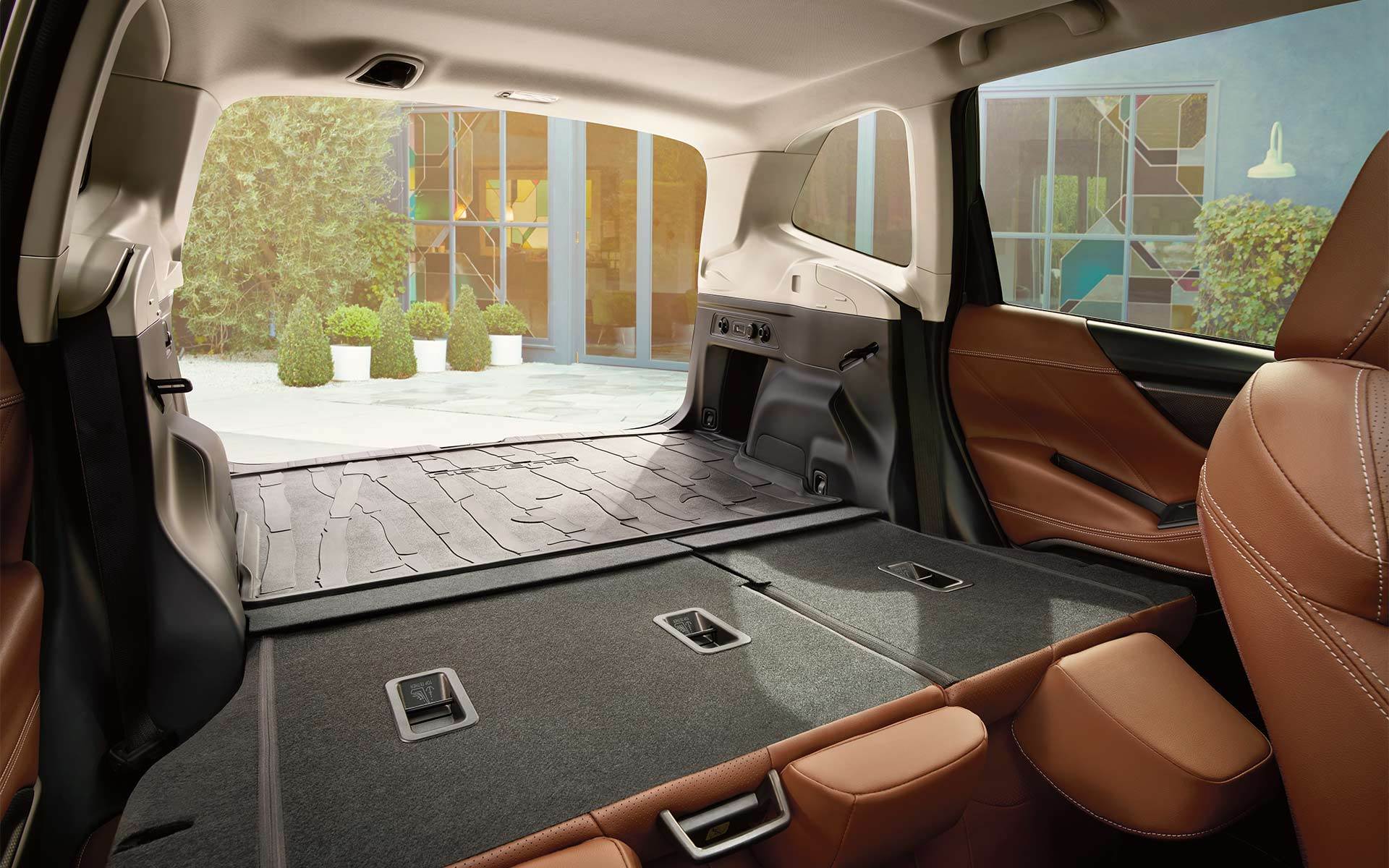 ?
Hopefully this list of camping accessories will help you feel inspired and excited to take your Subaru on a summer adventure. If you have questions about camping accessories for your Subaru SUV,
contact us
at Rafferty Subaru. We can answer any questions you have about the capabilities of all of our SUVs!