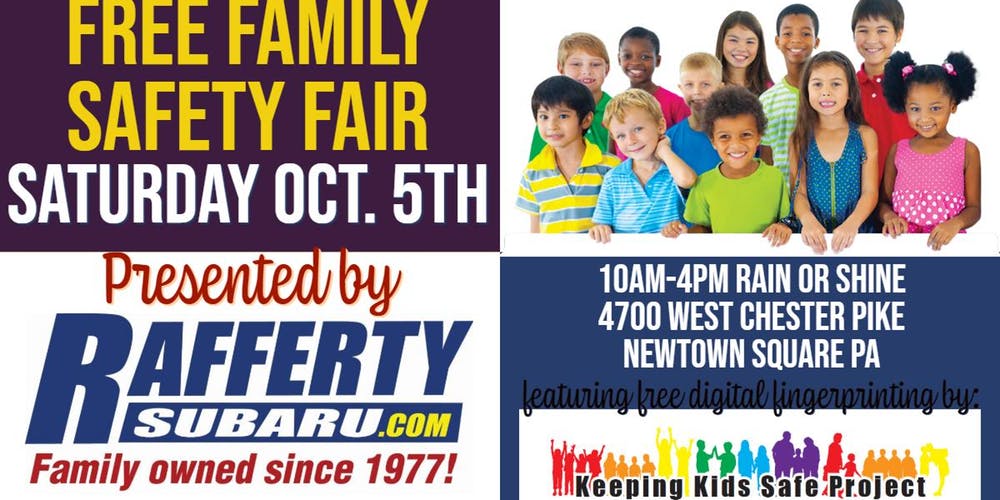 National family safety program, the Keeping Kids Safe Project, coming to Newtown Square to partner up with local law enforcement and community organizations for a free, educational, informative and fun event for kids.
Saturday, October 5th
the Keeping Kids Safe Project will be having a free safety event for families in the Newtown Square area. The Newtown Township Police Department, Operation Lifesaver, and many others will have free information and activities for families at the event and free digital fingerprinting will be provided for children!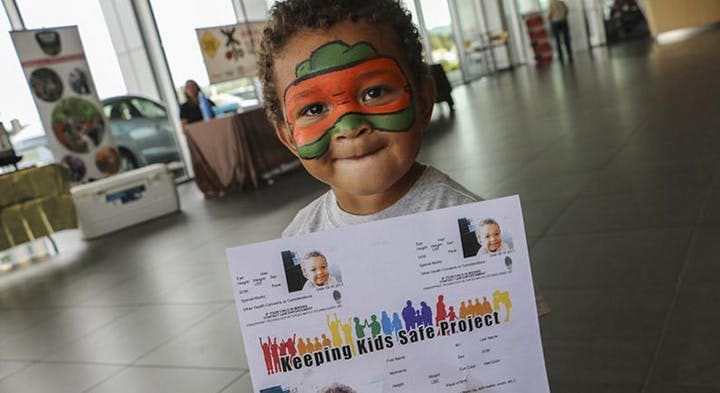 The Safety program based out of central Iowa has been touring the country for 15 years. They have provided thousands of families with fingerprint records for their children along with helpful safety information and valuable community connections. Lytishya Borglum, founder of the Keeping Kids Safe Project and mother of five says, " Our goal is not just to provide fingerprint records in case something happens but to hold events to raise awareness, spread resources and connect communities so we can take a pro-active approach to safety and hopefully help prevent awful situations from arising."

All activities will take place from 10:00 am until 4:00 pm at 4700 West Chester Pike inside the Rafferty Subaru building where they have generously provided space and sponsored the event keeping everything free for families.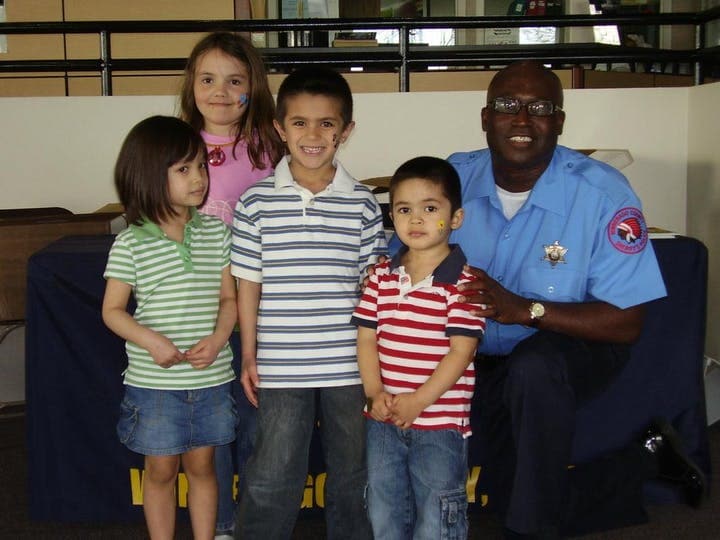 Keeping Kids Safe Project representative, Andrea Houston, will be onsite providing free digital fingerprinting for families that attend, using the Keeping Kids Safe Project's portable bio-metric fingerprinting system. She is excited to be coming to Newtown Square and adds "Safety and the ever-increasing need to protect ourselves, seems a topic we might all agree on and parents are a child's first line of defense. Keeping Kids Safe Project arms families with important tools needed to deescalate an emergency, saving time and ultimately saving lives." Keeping Kids Safe Project ensures all families that there are absolutely no records kept of a family's visit, no personal information is shared or requested, to safeguard the family's privacy and keep information from being data-based or recorded. Each family will get a fingerprint record with prints and a photo of their child and they will fill in the personal information once in the safety of their own home. The record can then be stored with the child's school photos and can be handed over immediately to law enforcement should the need arise.

For more information find this event visit KeepingKidsSafeProject.com, on Facebook under Newtown Square Keeping Kids Safe Project, or contact the local host Rafferty Subaru at (610) 353-6900.

Contact: Lytishya Borglum, Founder
217-306-6735 or Lytishya@KeepingKidsSafeProject.com