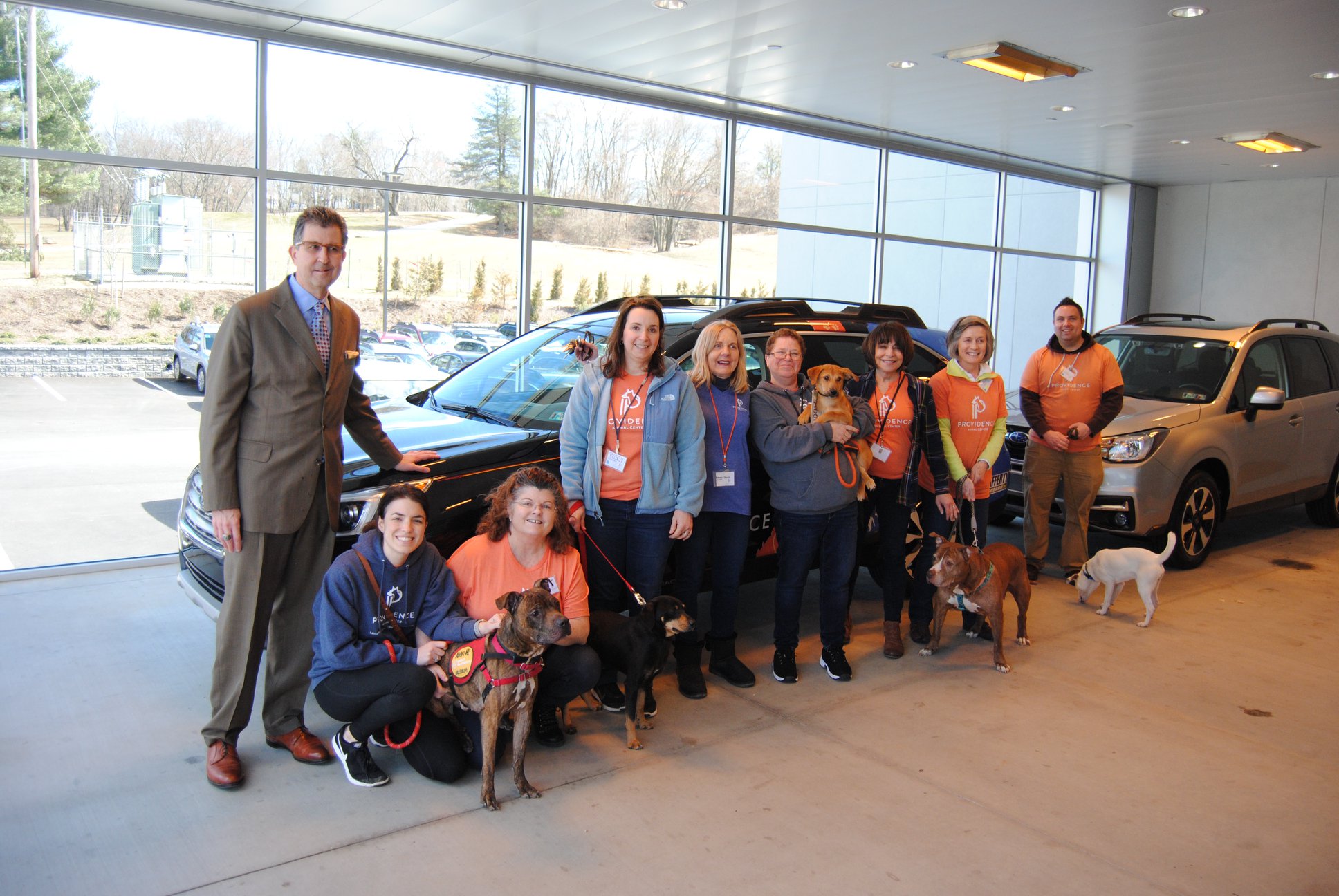 The "
Rafferty Rescue
" Outback will be used by the Center to transport animals up for adoption from overcrowded shelters, as well as bring pets to meet and greet events where pets can have the opportunity to meet potential owners. The rescue vehicle will also help the Center with daily wellness check-ups for certain animals and will also serve as a mobile veterinary clinic. You might also catch a glimpse of the rescue vehicle while it's visiting local schools and senior centers, or at a local fundraising event!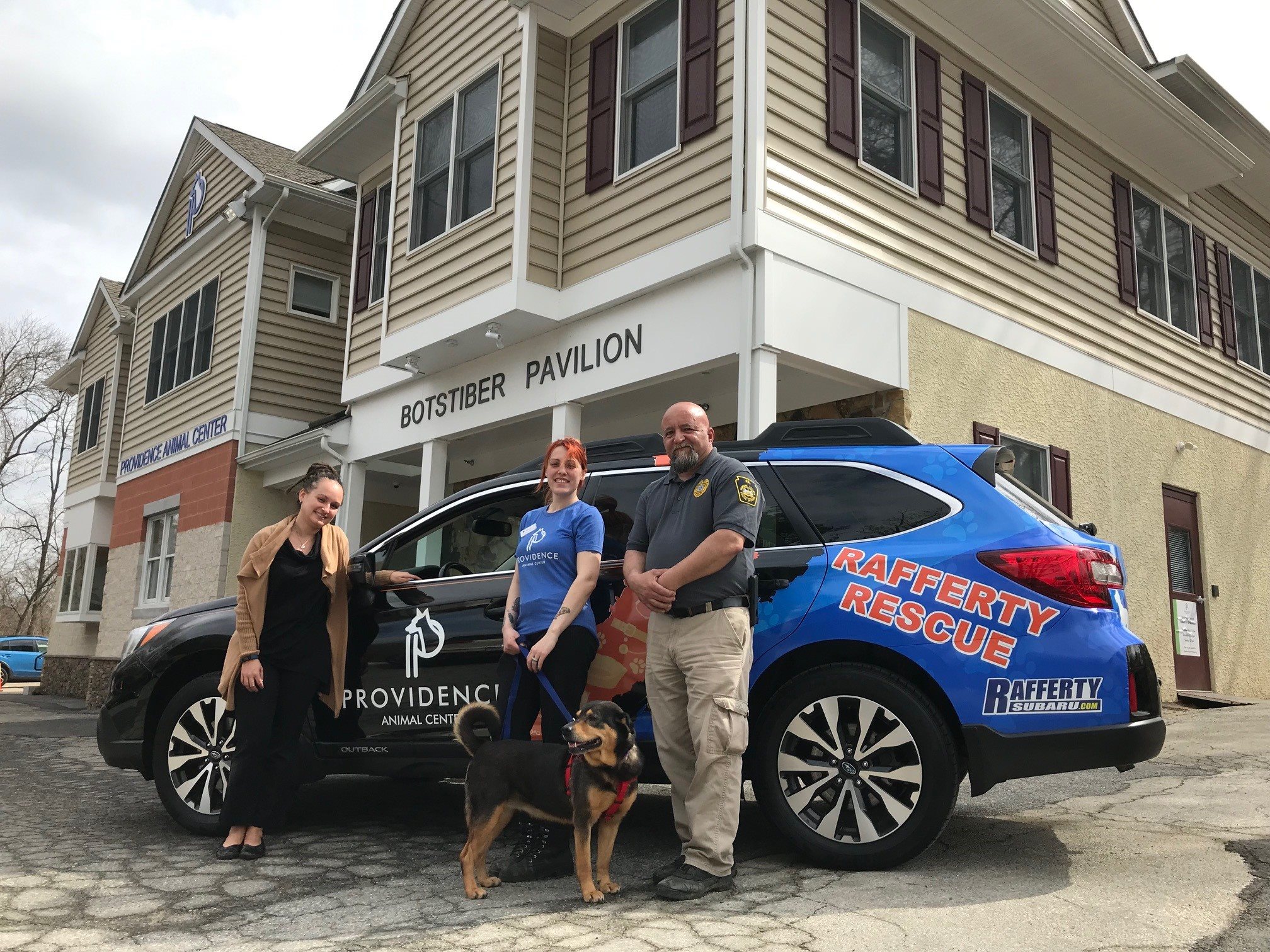 Rafferty Subaru has always been committed to having a positive effect in the community and showing love and respect to others – including our furry friends. For this reason, we were excited to team up with Providence Animal Center to find homes for animals in needs and work with an organization whose work we admire as well.
?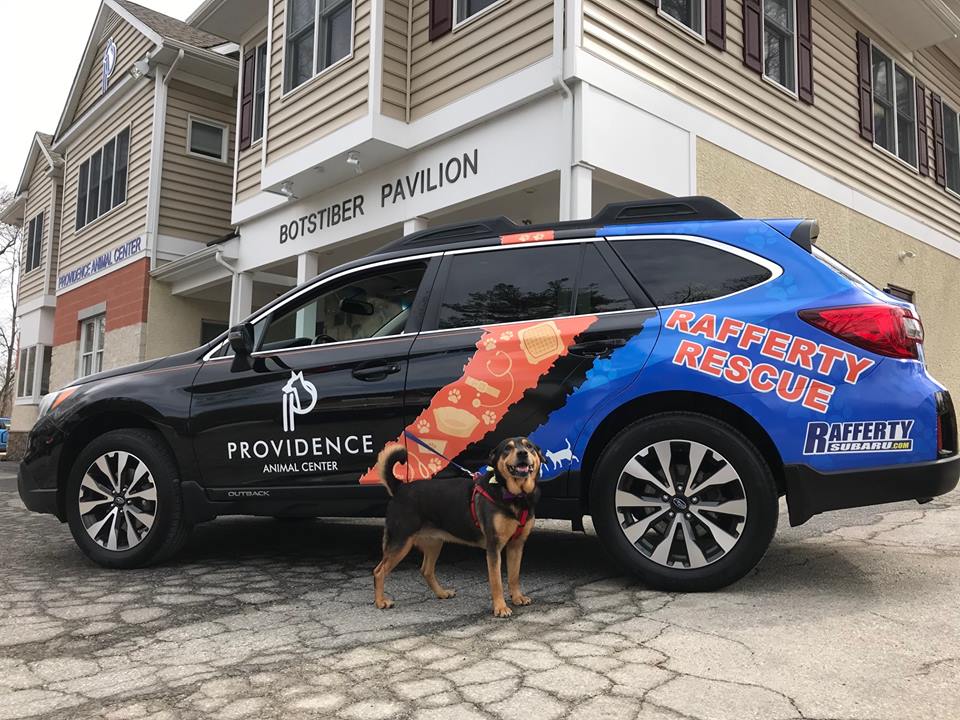 Rafferty Subaru hosts quarterly adoption events and have placed dozens of furry friends in forever homes. " The Rafferty Rescue" deepens our relationship with the Providence Animal Center.