For over 10 years, Subaru has focused on its
"Love" campaign
offering a great line of vehicles that suit every driver's lifestyle.
Subaru Loves Pets
is part of this campaign, supporting
organizations
that keep animals safe and healthy. Subaru has even gone one step further than other auto manufacturers, partnering with The
Center for Pet Safety®,
conducting
crash tests
for pets. Subaru's use of dogs in their advertising campaigns further strengthens Subaru's commitment to "man's best friend".
Subaru's
are designed specifically to accommodate your furry friend, with wide doors that open to 90 degrees. Whether you're taking a family vacation or commuting around town, it's reassuring to know that your passengers and dog are enjoying the ride. A dog is more than just a pet. It's also a member of your family. Dog proofing your Subaru makes it comfortable and safe, for you and your dog.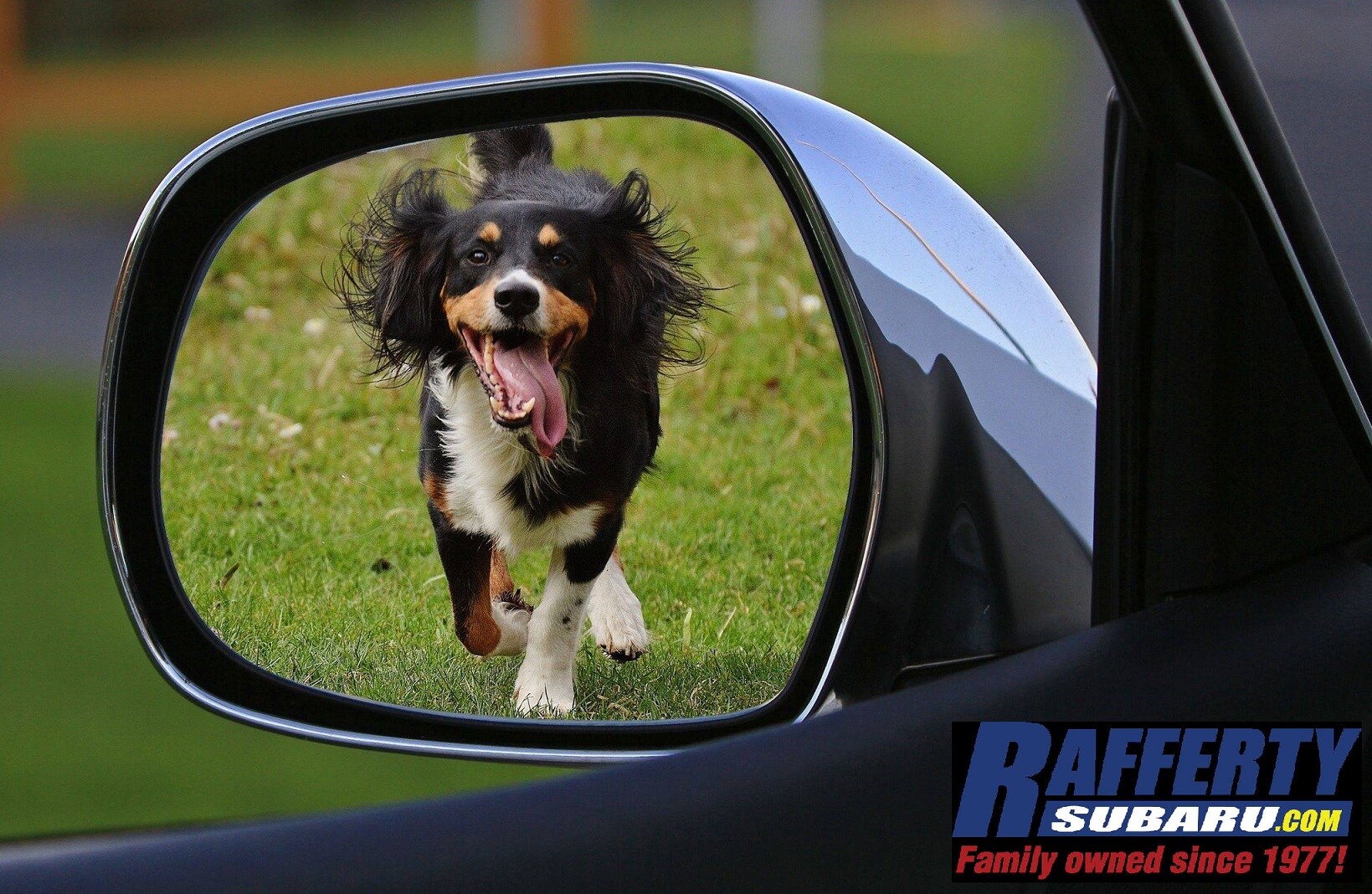 ​
Getting Your Subaru Dog-Ready
Before dog proofing your Subaru, it's necessary to clean your Subaru from top to bottom. This involves a thorough detailing, inside and out: washing, vacuuming, shampooing, dusting, and window cleaning. Once the detail is done, choose a designated spot for your dog.
Where Should a Dog Sit in a Car?
The size of your dog will determine where and how he will travel in your Subaru. A pet carrier is ideal for a small dog under 20 pounds. For a medium to large dog, consider a harness securing the dog to a seat, or putting him in a crate in the cargo area. Keeping the safety of you, your passengers, and your dog in mind, it might make sense to use a steel kennel or add a pet barrier.
If your dog will be sitting on a seat, plastic or cloth seat covers will protect the interior of your Subaru from dog hair and stains. Plastic seat covers are less attractive but much easier to clean. Cloth seat covers may offer more warmth to your dog in cold weather. Optionally, seats and fabrics can be treated with a protective coating or stain-resistance fabric guard. Always have a lint roller on hand to remove dog hair regularly. If you have nylon carpet floor mats, you may want to invest in some new heavy-duty weather floor mats. Constructed of vinyl, these floor mats will be easier to clean and reduce odors.
Dogs are curious and love to look out windows. A plastic shield or glass coating can protect your windows from smudges and dirt from your dog's nose. Glass coatings are more expensive, but work extremely well long term. Unfortunately, it's impossible to avoid pet odors. Some odors can be eliminated, short term, with air fresheners, shampoo, or baking soda. When you really need to remove tough odors, dog hair, and stains, having your Subaru professionally detailed is the best option.
How To Make a Dog Safe and Comfortable in a Car
Besides dog proofing, your Subaru, make sure your dog has the necessary supplies for a road trip and plenty of opportunities to stretch. Using air conditioning in hot weather will keep your dog from overheating. Always secure your dog with a harness or crate, creating a travel environment that protects him and your passengers. A pet can sustain injuries, or cause passenger injuries, during a crash if not secured properly in a vehicle.
Rafferty Has Your Dog-Friendly Subaru