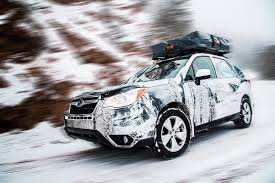 January Driving Conditions around Philadelphia
When drivers in Phoenix take a January drive, they have to do several things: make sure the AC in the car is working, bring along some sunscreen, and take quarters so they can buy a glass of lemonade from the kids' stand set up on the corner.
It's a little different in Philadelphia in January.
Okay, it's a lot different. Winter weather is often treacherous, so drivers have to be aware of road and weather conditions whenever they step out of the house. But the weather doesn't have to stop you. There's plenty to do in the city all year long, with some of the most entertaining and fun stuff scheduled in January. We'll look at a few of these events and attractions, but first, let's talk about driving.
Know before you go
The old saying "forewarned is forearmed" applies to driving in Philly in January. One of the best ways to arm yourself for winter driving is with 511PA, a website/app that tells you what's happening as it's happening. You can configure 511PA's map-based graphic to give you access to:
Weather forecasts

Road conditions

Traffic-affecting incidents

Road construction sites

Weather alerts

Location of plow trucks
and a lot more
The map will also show you specifically where roads are "normal," wet and freezing, snowy/slushy, snow-packed, icy and unpassable. This is an invaluable tool for winter driving because, as you know, road conditions might be a certain way around your neighborhood, but they may not be that way everywhere else in the city and surrounding areas.
What is it about January?
It's unlikely that January weather is punishment for spending too much money during Christmas, but something definitely happens to the atmosphere around Philadelphia during the first month of most new years. If you were here in January 2016, you know what we're talking about.
A storm that raged over a Friday and Saturday buried the city in its fourth-biggest snowstorm in history. It was crazy and out of control, and nobody was happy (except for the kids, who didn't have to drive in it).
More than 20 inches of snow was reported in many sectors in and around the city; Philadelphia International Airport recorded 22.4 inches. Cars were buried, rail lines were all but invisible and roads were absolutely wrecked. Citizens were out helping to plow the sidewalks and dig out cars.
Thankfully we don't experience this kind of disaster every January, but we experience enough to make driving difficult at best and dangerous at worst. Still, many of us have to – or want – to get out, so like we said, be forearmed by getting forewarned with resources like 511PA and other news and weather channels.
Why you might want to get out of the house this January
Philadelphia doesn't shut down easily, so this January, you've got plenty of reasons to get out safely on the road:
Center City District Restaurant Week, Jan. 22-27; Jan. 29-February 3
Sample great food from some of our best restaurants at pretty reasonable prices.
Philadelphia Auto Show, Jan. 28-Feb. 5
See the latest and greatest vehicles that will be going on sale soon.
"Visit Philly" Overnight Hotel Package, Thru March 19
Thirty-eight hotels are involved, offering special perks valued at up to $228.
Jurassic World: The Exhibition at The Franklin Institute, Thru April 23
If you like Jurassic Park or just are into dinosaurs like the T. Rex, the Brachiosaurus, the Stegosaurus and other beasts, you need to see this exhibit.
Blue Cross RiverRink Winterfest, Thru March 5
Skating on an Olympic-size rink, relaxing in a chalet-style lodge, enjoying fire pits and delightful views of the Delaware River, and having some great food – that's what it's all about.
Philadelphia Orchestra Paris Festival, Thru Jan. 27
The orchestra is paying tribute to Paris with three weeks of don't-miss performances under the direction of Yannick Nézet-Séguin. There's still time to catch a show!
Always be safe
Rafferty Subaru of Newton Square wishes everyone a safe and enjoyable January, come what may. We hope you enjoy some of the great events and attractions we've got going on. If you're looking for a new vehicle to get you there in style, check out the Subaru Outback, Forester and Crosstreck – all built for the kind of weather we expect every year.