There are still outdoor activities in the area that do not have an expensive admission price, even around Philadelphia the "City of Brotherly Love." Spring is the time when people start to emerge from their homes and reunite with the community. Rafferty has found a few awesome outdoorsy things to do that won't break your piggy bank and are right in the greater Philadelphia area. So leave your credit cards behind this April, and have some fun outside in your Subaru!
From April 2017 - November 2017
Yes, you heard right! This is a free activity. Funded by the nonprofit Delaware River Waterfront Corporation (DRWC). The DRWC is solely focused on helping and benefiting the City of Philadelphia, its citizens, and visitors of the City. Once the weather officially is nice enough to have consistent outdoor events, the yoga classes begin, (which began on April 10th). The free classes fill the pier on a daily basis (weather permitting) from 7 a.m. to 8 a.m. Monday through Friday, 6 p.m. to 7 p.m. Monday through Thursday and 9:30 a.m. to 10:30 a.m. on Saturday and Sunday. With tons of classes offered, there is no reason to not participate in a 60 minute class. There are even summer solstice classes!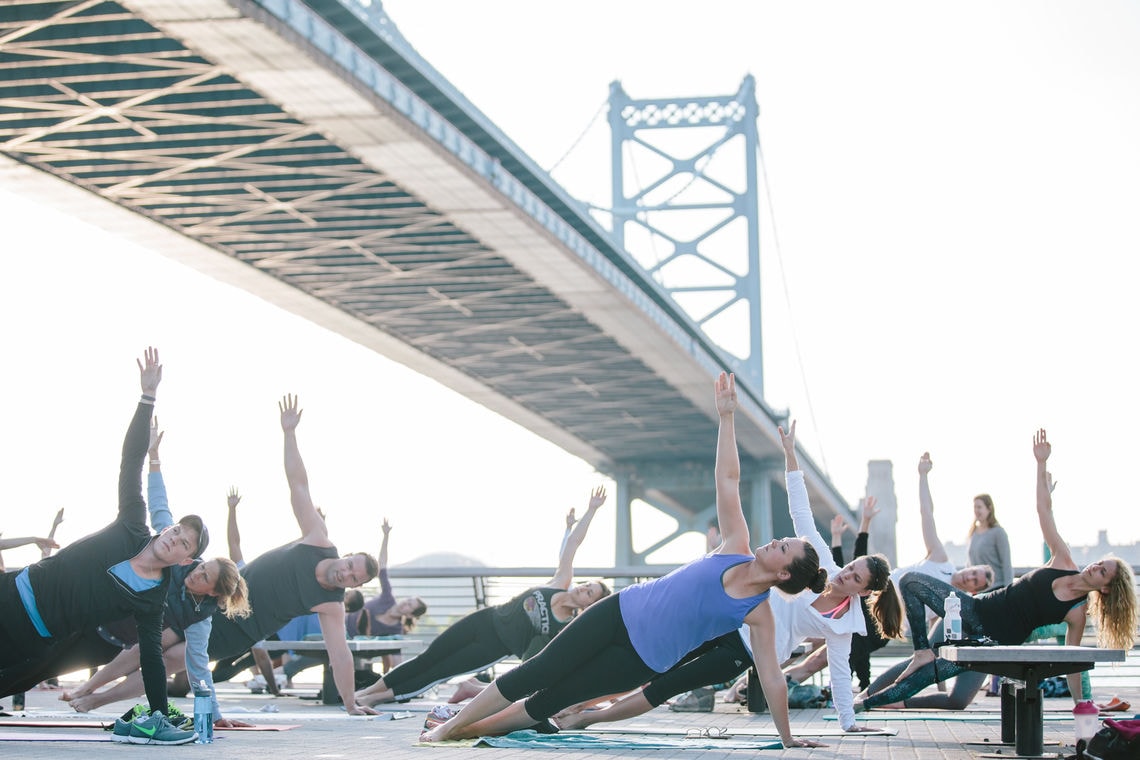 Philadelphia Celebrates Jazz Month
From April 1st - 30th 2017
It is April, and in Philadelphia that means celebrating one of America's greatest art forms, jazz. Throughout the month there are various free events in Philly centered around influential jazz players. On Wednesday, April 19th, there is a free event at Sullivan Hall on Temple's campus with Charles L. Blockson Afro-American Collection, featuring the Robert "Bootsie" Barnes Quartet. From April 23rd - 29th the Philadelphia Jazz Festival will go all week long with over 25 artists and multiple venues.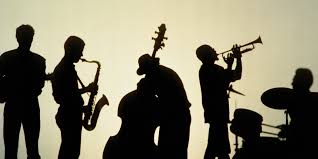 Thursday, April 20th 2017
Have a great meal at your favorite restaurant and help support AIDS organizations. Sponsored by Subaru,'Dining Out for Life Philadelphia & Delaware Valley,' breakfast/ lunch/ dinner benefits four AIDS service organizations in Southeastern Pennsylvania and the state of Delaware. The four main organizations are Action Wellness, Aid Delaware, Family and Community Service of Delaware County, Camden Area Health Education Center, and Planned Parenthood of Southeastern Pennsylvania. Over 180 restaurants from around the the city of Philadelphia are participating will donate 33% of your check to Action Wellness and other area service organizations! In addition to the restaurants around the Philadelphia metro area participation, there will also be a food truck pop-up in neighborhoods of Philly.
And not only is Subaru one of the main sponsors of the event, they would also like to give back to the valued contributors, by offering Subaru VIP Program. That means anyone who buys a new Subaru will get up to $1,000 - $3,000 off MSRP (depending on model and accessories), plus any applicable incentives when you lease or purchase a new Subaru (exclusions may apply). For every vehicle sold they will donate $100 to the local, participating AIDS service organization. For more details, go to this page: https://www.diningoutforlife.com/subaru-vip/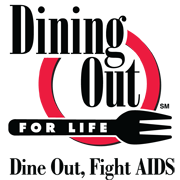 Have fun this April, and become a part of your Philadelphia community by taking advantage of some great events and fundraisers. If you are looking for a car to take you to one of these events, come visit Rafferty, we will help you find the best car for your personality and needs.